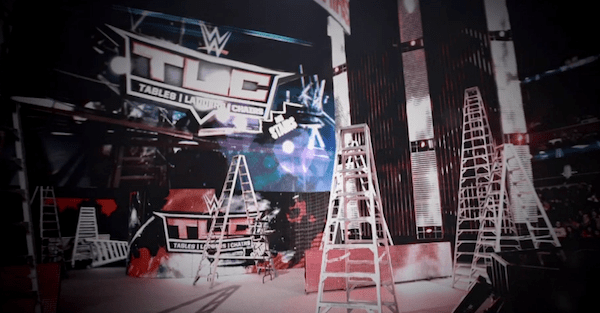 WWE Network screenshot
Sierra. Hotel. India. Echo. Lima. Delta.
WWE fans could be treated to the long-awaited Shield reunion very soon.
During Sunday night's broadcast of No Mercy, general manager Kurt Angle approved The Miz's request to host a segment of Miz TV with Roman Reigns as his special guest for tonight's episode of RAW. Miz mentioned that his recently reunited Shield brethren — RAW Tag Team champions Dean Ambrose and Seth Rollins — would be among the topics discussed.
According to Cagesides Seats, there is speculation that this segment will be the beginning of a storyline to reunite all three members of the Shield, which will likely result in a match against Miz and the Miztourage (Curtis Axel and Bo Dallas) at TLC next month.
Since their split in 2014, the Shield have only participated in one match with all three members on the same team — albeit with a then-heel Rollins begrudgingly participating before walking out on his teammates.
Reigns and Ambrose — both of whom have remained babyfaces since the breakup — have worked as a tag team in the past.
Rollins — who underwent a face turn last year — tagged with Reigns during the buildup and match at last year's Survivor Series.
There have also been several spots in which the trio has teased a reunion by doing their signature "Triple Powerbomb."
Will this be enough to live up to lofty expectations or is WWE making a desperate ploy to improve ratings?