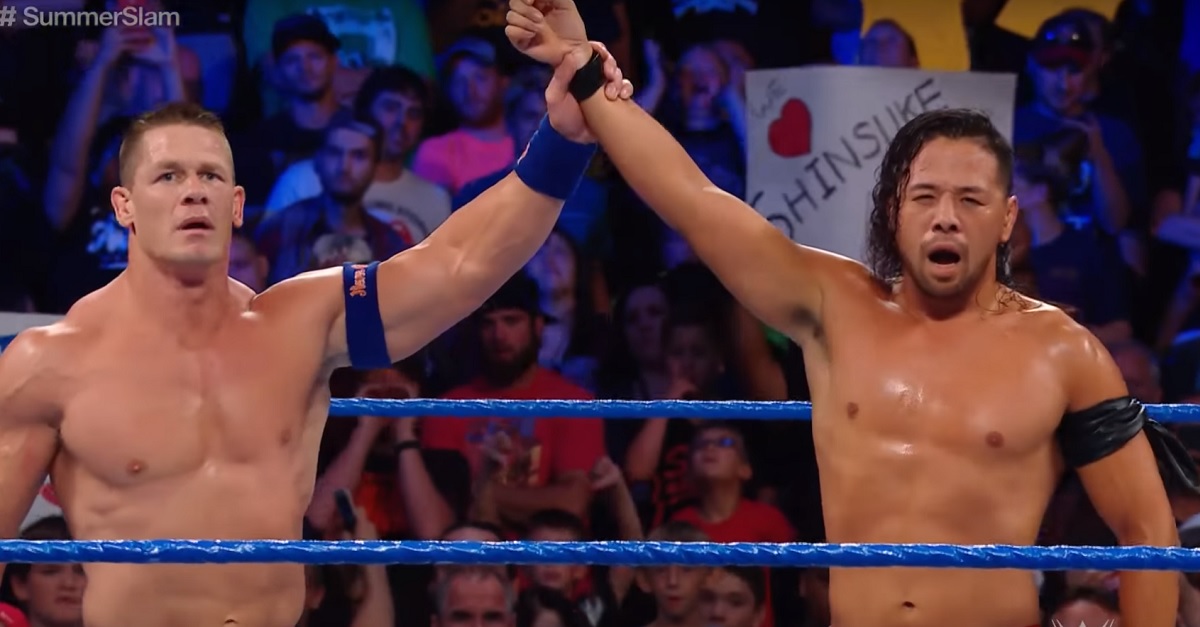 WWE/YouTube
WWE/YouTube
Well this would have been crazy.
In an interview with the Hindustan Times, former NXT and IWGP Heavyweight Champion Shinsuke Nakamura said he turned down an offer from UFC in 2005 in order to stay with New Japan Pro Wrestling.
"Around 2005, UFC offered me a chance to fight for them. But, at that moment, I was under contract with NJPW and I decided to stay in pro-wrestling.

"It was a good opportunity, but I don't regret my choice," Nakamura told Hindustan Times at the sidelines of WWE Summerslam in New York.
Nakamura is 3-1 with one no contest in his fighting career, with Dave Meltzer of the Wrestling Observer referring to the no contest with former top-ranked kickerboxer Alexey Ignashov as a fight that "Nakamura dominated". Nakamura then won the rematch at K-1 MMA ROMANEX. Nakamura had a real fighting career that could have translated to UFC if an offer was really there.
At the time, though, Nakamura was being pushed as one of the top young stars in New Japan. In 2003, Nakamura won his first IWGP Heavyweight Championship, becoming the youngest person ever to win that title. That record still stands, although Nakamura didn't win the belt again until 2008 when he won a unification title bout against Kurt Angle.
The commitment to New Japan probably paid off for Nakamura, as he was one of the company's top stars for a decade before he jumped to WWE in 2016. Since then, Nakamura won the NXT Championship twice and now feuding with Randy Orton and Jinder Mahal for the WWE Championship.