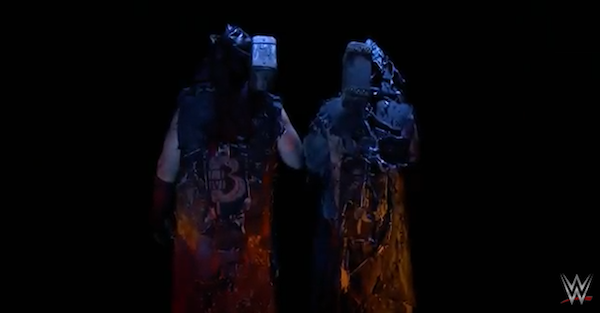 WWE YouTube screenshot
Luke Harper and Erick Rowan have been off television since July 4, but the duo returned Tuesday night on WWE Smackdown Live as the pair move away from their Wyatt Family background.
Instead, they're now the Bludgeon Brothers.
They've been in need of a repackage for some time, but this seems incredibly forced and very 1980's WWE. The Bludgeon Brothers may be direct descendants of the Bezserker.
We'll see if they can run with this gimmick, or another repackaging comes down the line.
Rowan is a former NXT Tag Team Champion, while Harper has won the Intercontinental belt, the Smackdown Tag titles and the NXT Tag Team Championship.