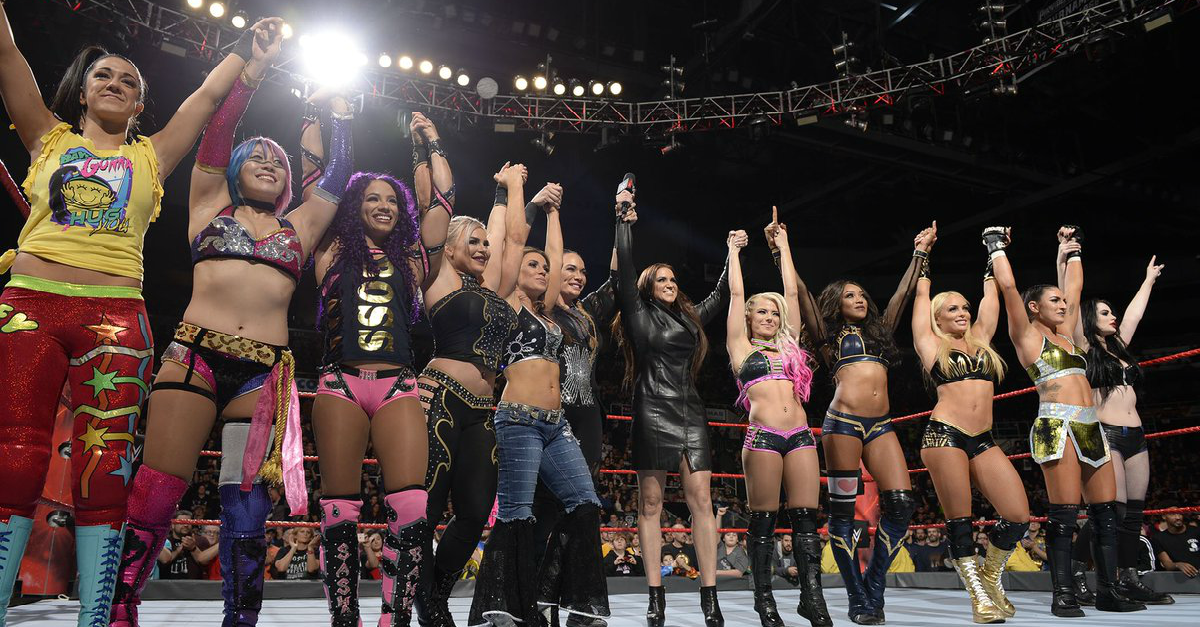 @StephMcMahon/Twitter
@StephMcMahon/Twitter
Stephanie McMahon, on the mean streets of Twitter, released a tweet confirming that she will be an announcer for the Women's Royal Rumble match.
Depending on how you feel about McMahon, this is either the greatest thing ever or the worst.
Those on the negative side might believe she is inserting herself into a historical moment to somewhat steal in it. Some fans felt that way when she put herself near the forefront of the women's revolution/taking some credit for it.
Then again, to be fair to her, she is a high-ranking member of the WWE's vision. Without her, maybe there is no women's revolution and, in turn, no first-ever Women's Royal Rumble match.
In my opinion, this is greatness, as she's emotionally invested in the development in a way others simply can't be. If people enter it with an open mind, I'd argue they will leave impressed with how she will do.
Nevertheless, it is interesting that the WWE will go outside its regular broadcast teams for the event. While some have speculated that someone of Lita's stature, who has done announcing for the WWE in various forms, would get a chance to call the match, going to a non-announcer is an interesting move.
For those who only know of Stephanie McMahon as one of the faces of the WWE, she also has a women's title in her resume. McMahon held the (then) WWF Women's Championship after defeating champion Jacqueline on the March 28, 2000 edition of SmackDown!