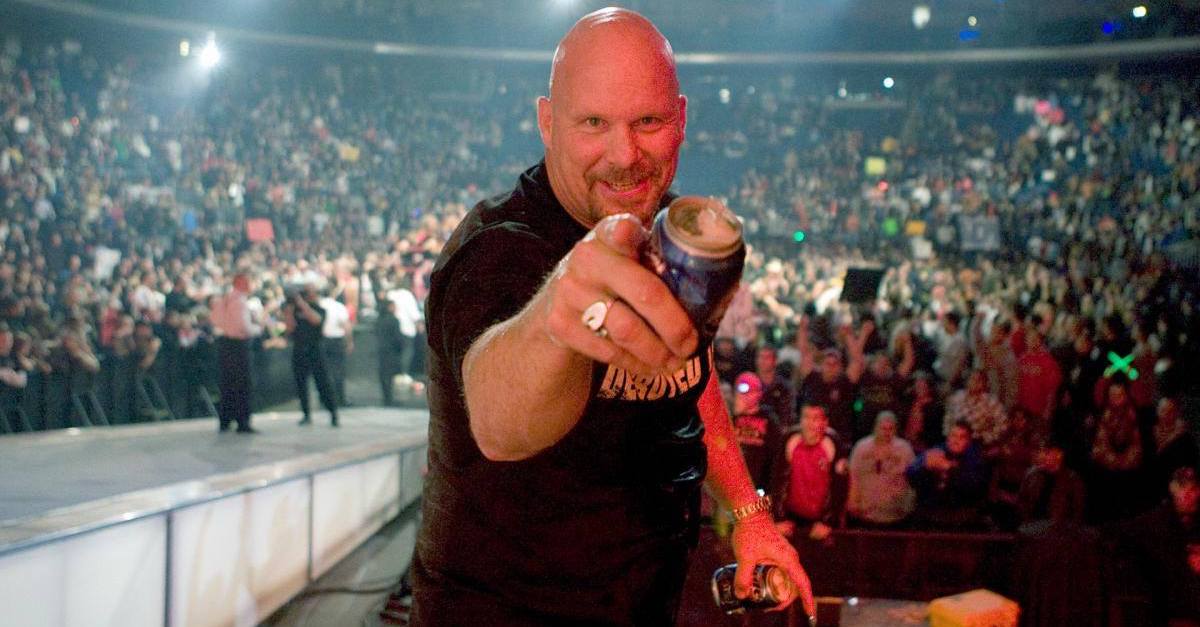 @StoneColdSteveAustin/Facebook
@StoneColdSteveAustin/Facebook
During a Q&A session with WrestlingInc.com, "Stone Cold" Steve Austin confirmed that he may have officially stepped away from the squared circle for good.
Austin hasn't wrestled in a match since 2002, but has worked with the company as an authority figure and has made sporadic appearances since. However, he said he is "done" with the business and has had enough time to "get over it."
"I don't know, I never think about it… I got a lot of great memories of that business, but I got it out of my system. You gotta realize, I've been gone 14 years. You gotta get over something at some point and that's way long enough for me to get over it. I look back with fond memories and I still watch to this day because I love the business and I like the guys and girls to be doing good at it and have a way to make a living for their family. But I'm done, I'm good."
Austin's last on-screen appearance took place at WrestleMania 32 in a segment with Mick Foley, Shawn Michaels, The League of Nations and The New Day. The segment ended with the Rattlesnake hitting Xavier Woods with a Stone Cold Stunner.
If Austin is done for good, Woods would have the distinct honor of being the last person to ever take the legendary move.