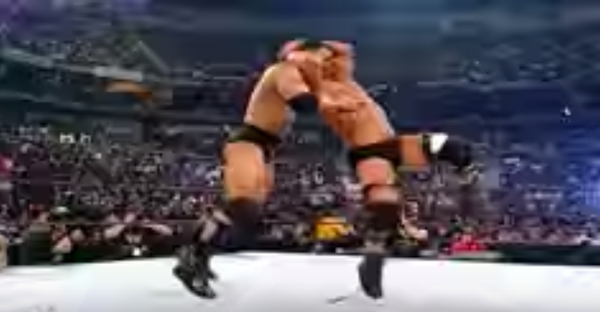 WWE / WWF Attitude Era Fan!/YouTube
WWE / WWF Attitude Era Fan!/YouTube
Former WWE star and do-everything box office superstar Dwayne "The Rock" Johnson finally revealed his inspiration as to why he oversold "Stone Cold" Steve Austin's "Stone Cold Stunner" during his wrestling career.
The reason? Beer, and lots of it.
Comedian Hannibal Burress discussed Rock's overselling of the Stunner during a recent episode of his podcast "Handsome Rambler."
That got the attention of "The Great One," who revealed that he and Austin would "bet cases of beer on how crazy" he could "sell" the finishing move.
Whether it was the truth or just a tongue-in-cheek nod to Austin's beer-swelling persona, it does explain Rock's epic selling of Stunner, as seen in the video below: