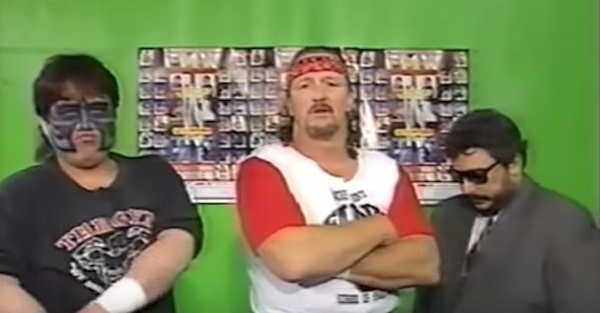 YouTube screenshot
Tetsuo "Mr. Pogo" Sekigawa has sadly passed away at just 66 years old following a cerebral infarction from a surgery in Japan, according to Yahoo. Pogo was undergoing a back procedure when his blood pressure dropped.
Pogo debuted in New Japan Pro Wrestling, but spent plenty of time developing his career all over the world, including fighting the likes of Bret Hart, Dynamite Kid, Rocky Johnson, Harley Race, Jake Roberts and Terry Funk in Stampede, AWA, NWA and other promotions.
Pogo, is however known for his legendary Deathmatches, against the likes of Atushia Onita and Terry Funk.
https://www.youtube.com/watch?v=ZrHf7GgHk2c
He had a brief retirement in December 1996 before returning in July 1997. His final match was in 2012.
Pogo is a former BJW Deathmatch Heavyweight Champion, NWA Central States Heavyweight Champion, NWA Central States Tag Team Champion, two-time NWA Western States Tag Team Champion, Stampede International Tag Team Champion and Stampede North American Heavyweight Champion
Our thoughts are with his family and friends.