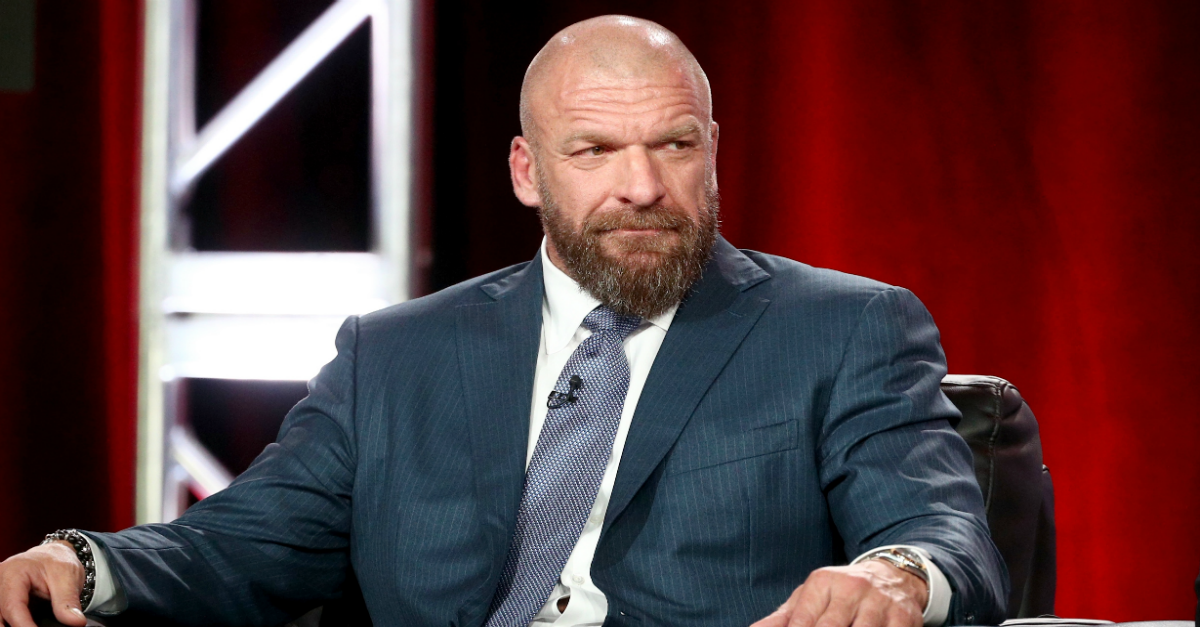 Frederick M. Brown/Getty Images
PASADENA, CA - JANUARY 09: WWE EVP, Talent, Live Events & Creative, Paul 'Triple H' Levesque of 'WWE Monday Night Raw: 25th Anniversary' on USA speaks onstage during the NBCUniversal portion of the 2018 Winter Television Critics Association Press Tour at The Langham Huntington, Pasadena on January 9, 2018 in Pasadena, California. (Photo by Frederick M. Brown/Getty Images)
Paul "Triple H" Levesque is reportedly already planning for his takeover of WWE from Vince McMahon, Dave Meltzer wrote in the latest edition of the Wrestling Observer Newsletter (subscription needed).
According to Meltzer, Levesque has already taken over control of the 205 Live television broadcast and will have the same hands-on role as his own creation, NXT. He is also expected to bring his production team from the developmental brand's broadcast to the main roster once he receives full control.
Additionally, Meltzer noted that it was Levesque and his wife, Stephanie McMahon, who conducted negotiations with former UFC Champion Ronda Rousey, not McMahon himself, which hints at a potential changing of the guard.
"Within the company, the talk is that it is inevitable that Paul Levesque takes over and he?s assembling his team in NXT to be ready when that time comes," Meltzer wrote. "In recent weeks, Levesque has taken over the 205 Live television show to go along with the NXT show. It was also Levesque and Stephanie McMahon, and not Vince McMahon, who were doing the negotiations to bring Ronda Rousey to WWE. It was Vince McMahon who cut the deal for Brock Lesnar. It will be interesting who becomes the point person for Lesnar?s talks this time out since it would be Levesque?s department but it?s Vince?s company."
Meltzer recently reported that Levesque would be taking on a larger role with the company while his father-in-law sets his focus on the relaunch of the XFL.
The 14-time World Champion has received praise from the Internet Wrestling Community for his role in making NXT a success since becoming a weekly episodic program on the WWE Network in 2014.
Many have clamored for the inevitable transition from McMahon to Levesque, which seems like it could be happening sooner rather than later.