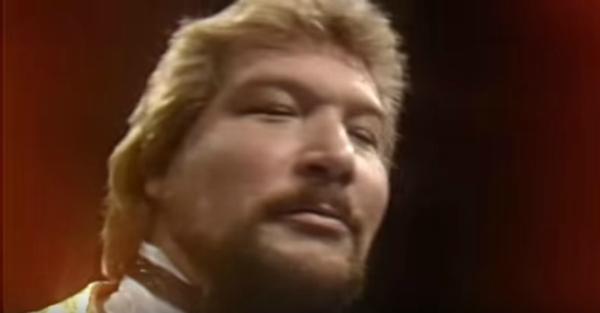 WWE/YouTube
WWE/YouTube
On the latest edition of Smackdown, with the 25th anniversary of Monday Night Raw quickly approaching, more returning legends were confirmed by the WWE.
We?re talking about wrestlers coming back from injury, some Hall of Fame talent showing up out of the blue, and a heavy-handed approach to using stars from yesteryear to get fans feeling all warm and tingly on the inside.
Here's the video package WWE aired during Smackdown to make the most recent announcements.
Below are the currently confirmed talent scheduled to appear on the anniversary show.
WWE Hall of Famer Teddy Long
WWE Hall of Famer The Godfather
Brother Love
The Boogeyman
WWE Hall of Famer Sgt. Slaughter
John Laurinaitis
Sean "X-Pac" Waltman
WWE Hall of Famer Ted DiBiase
Free agent John Cena
WWE Universal Champion Brock Lesnar
The Undertaker
WWE Hall of Famers Jim Ross and Jerry Lawler
WWE Hall of Famers Kevin Nash and Scott Hall
WWE Hall of Famer Ric Flair
The Bella Twins
JBL and WWE Hall of Famer Ron Simmons
The Dudley Boyz
WWE Hall of Famer Stone Cold Steve Austin
DX: WWE Hall of Famer Shawn Michaels, Triple H and The New Age Outlaws
The 25th Anniversary show takes place at two New York venues; the Barclays Center and Manhattan Center, the site of the first episode of Raw.