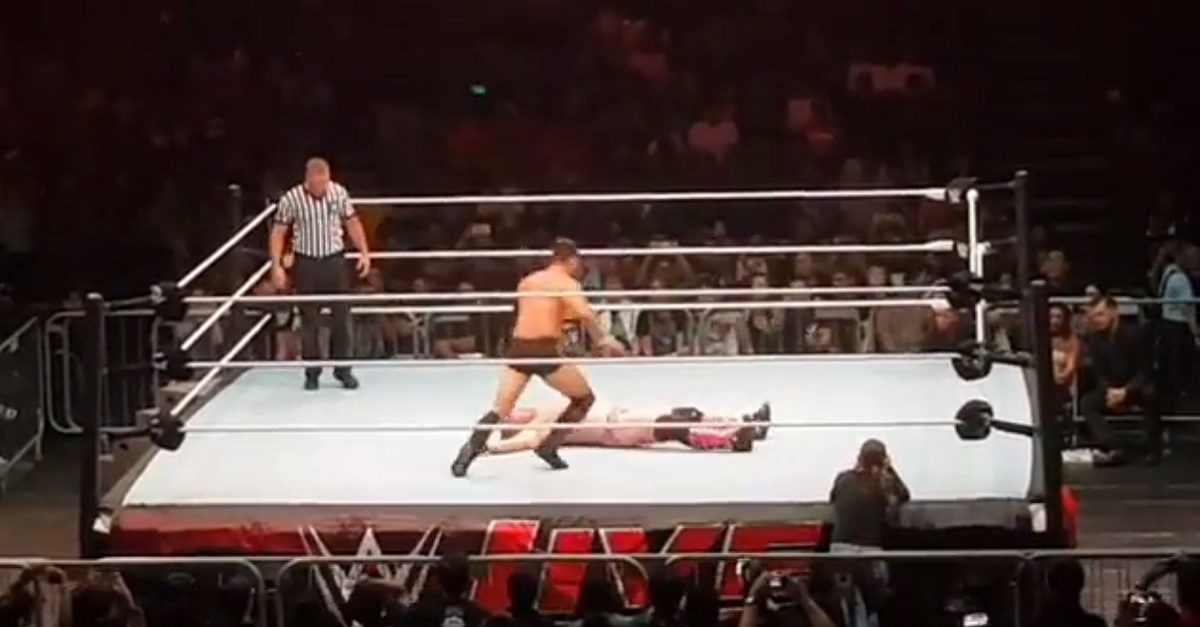 Streamable/Squared Circle
He's back… but likely for a limited time only.
On Tuesday, former six-time world champion Chris Jericho returned during the WWE's tour of Asia that started off in Singapore.
Jericho would wrestle against Hideo Itami, and he is expected to do the same match when the tour shifts to Japan later in the week. Jericho lost after Itami hit him with the GTS.
Don't expect Jericho to stick around for long, though. Jericho is often on WWE's tour through Japan, where he is still popular after wrestling much of his early career in the country. Otherwise, Jericho has been off WWE television since May, as he has been touring with his band Fozzy over the past two months. Fozzy has another tour of Europe scheduled for later this year, and it is unknown if Jericho will do another full return to WWE between now and then.
Of course, Jericho does seem to still be having fun out there, and he probably has a few quality years left in him even at 48. He'll be back, folks.
[H/T Squared Circle]