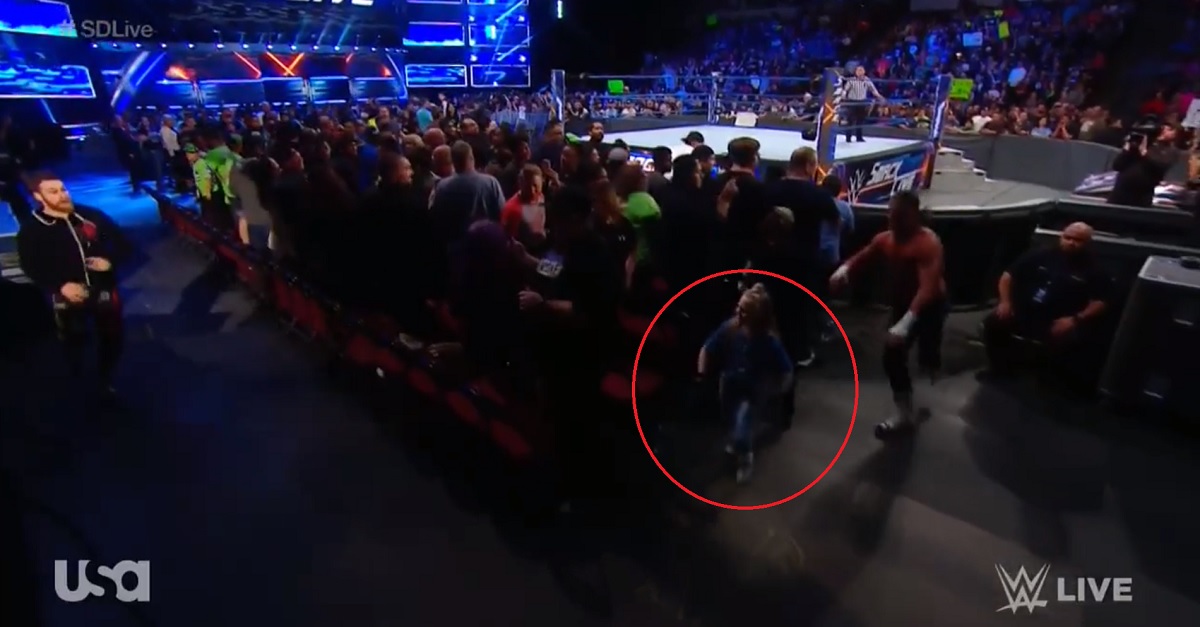 Clippit/Screenshot
This could have been really, really bad.
The opening segment of Tuesday's SmackDown Live episode involved Dolph Ziggler trying to thwart an attack from Kevin Owens and Sami Zayn. Zayn had gone off through the crowd to try and play flank, but Ziggler just decided to go straight out into the crowd and lead his own attack.
The only problem? A young fan nearly got in the way as Ziggler was running through the crowd.
Luckily Ziggler — one of WWE's longest-tenured performers — was able to guide the fan out of the way, but this did show a problem that WWE still has: fans getting in the way once part of the program works its way through the crowd. Usually WWE has security or some form of agents to prevent anyone from getting in the way, but that was something that either didn't work or outright didn't happen here.
Thankfully, no one was hurt, but that hasn't always been the case.