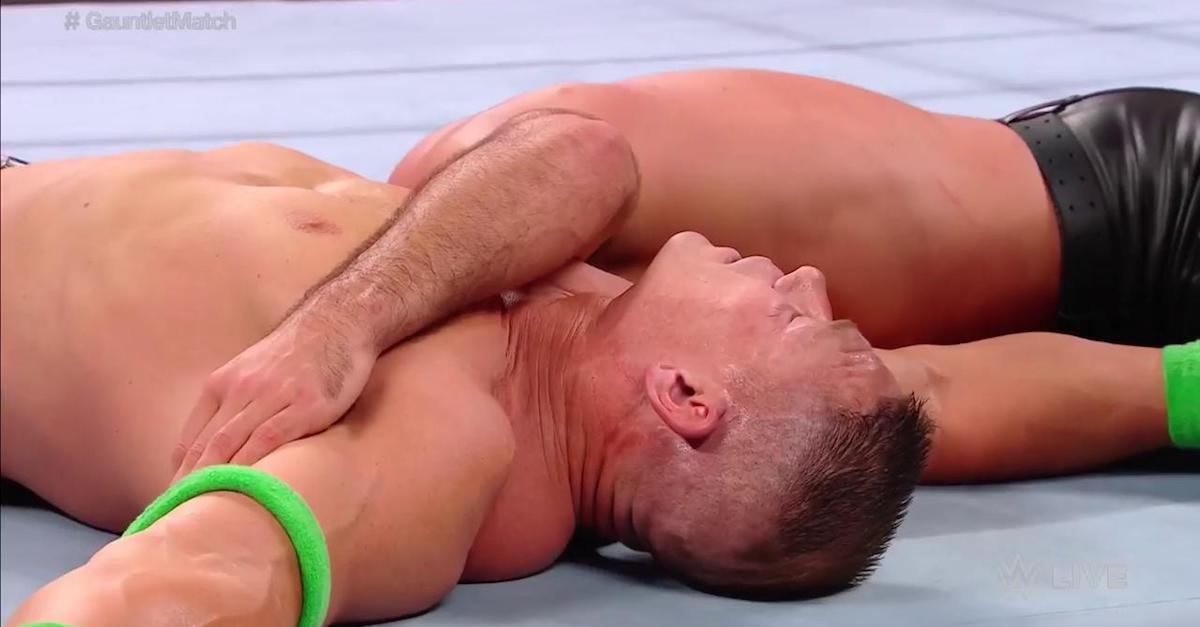 @WWE/Twitter
@WWE/Twitter
Monday Night Raw has a thriller, with Seth Rollins breaking the show's record for the longest time in a match and two hours of the show being taken up by a truly incredible gauntlet match.
While many would assume the idea came from other areas, apparently it was Vince McMahon himself, per PWInsider.
McMahon apparently suggested the Gauntlet match "out of nowhere" and approved the length and presentation of the show.
Rollins defeated Roman Reigns, then John Cena in one of the better individual bouts in 2018. Elias knocked Rollins out, Finn Balor eliminated Elias, The Miz pinned Balor and Braun Strowman won the bout by pinning Miz.
Thanks Vince. We should have known all along it was you.