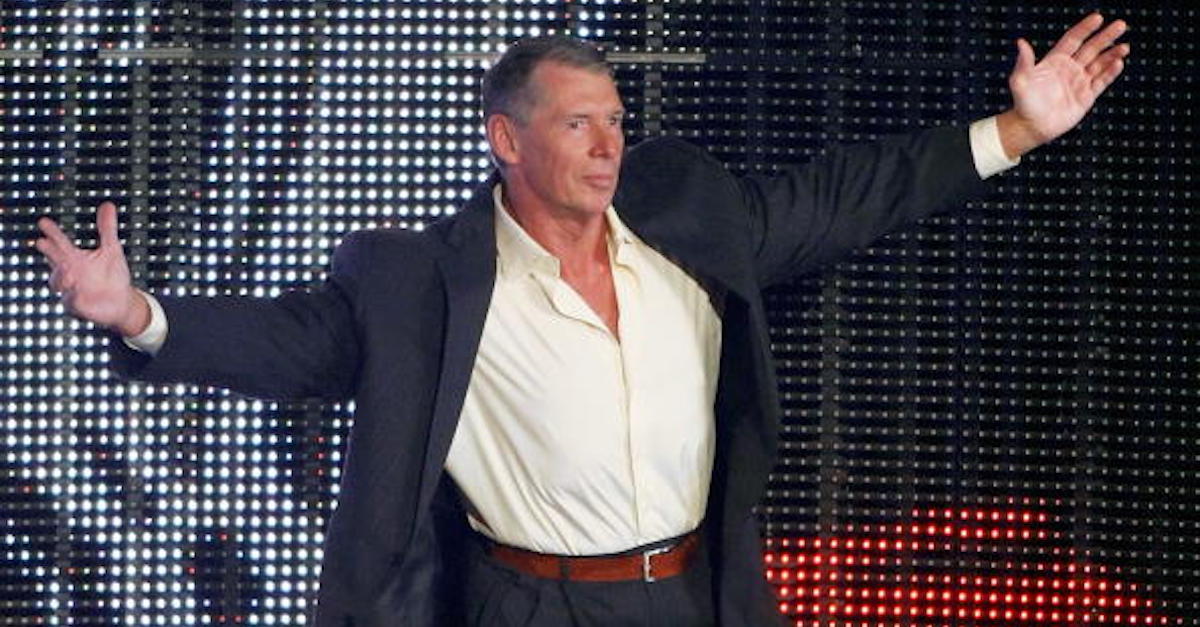 Ethan Miller/Getty Images
Photo by Ethan Miller/Getty Images
Vince McMahon, WWE Chairman, and CEO is no stranger to the spotlight.
He's a legend within his industry and has created a persona about himself that has translated wrestling. McMahon is basically a pop-culture icon, but apparently, that is not enough for "the boss".
McMahon — who's currently 72-years old — wants to right some old wrongs and he could be thinking about reviving the XFL.
That's the speculation, at least, and McMahon has gone a long way toward throwing fuel on that speculative fire with a recent move he made to sell 3.34 millions shares of his stock in WWE, which equals about $100 million, per ESPN.
Darren Rovell sheds more light on McMahon's business moves as of late, and it sure does look like he's gearing up for a return to football:
He did so, the filing noted, "primarily to fund a separate entity from the Company, Alpha Entertainment LLC, which Mr. McMahon established to explore investment opportunities across the sports and entertainment landscapes, including professional football."
The XFL, which was a joint venture between WWE and NBC, was supposed to be a direct competitor to the NFL. It boasted grittier football, a slightly different format, and much like WWE, it was all about sex appeal and performance.
It never caught on.
The XFL lasted one season. Per Rovell, it cost NBC and WWE roughly $35 million, after taxes, each.