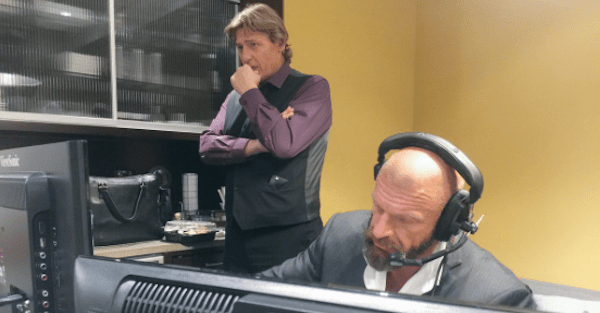 @TripleH/Twitter
@TripleH/Twitter
WarGames is back on television!
For the first time in nearly 20 years, WarGames will make its return, this time under the WWE branding at NXT TakeOver on November 18 on the WWE Network.
The event features two rings, side by side underneath one joined steel cage. Dusty Rhodes? invention led to the creation of the Hell in a Cell, and the Elimination Chamber. It is typically a team event, and will include some of NXT?s top stars.
The last WarGames took place in 1998, with Team WCW, defeating Team nWo Hollywood and nWo Wolfpack.
The first WarGames took place in 1987, with the Road Warriors defeating the Four Horsemen.
This is the second time in as many months that WWE brought back a classic, with Starrcade returning in November as well. Unlike WarGames, that won?t be broadcast on the WWE Network, or anywhere, as it serves as a house show of sorts.