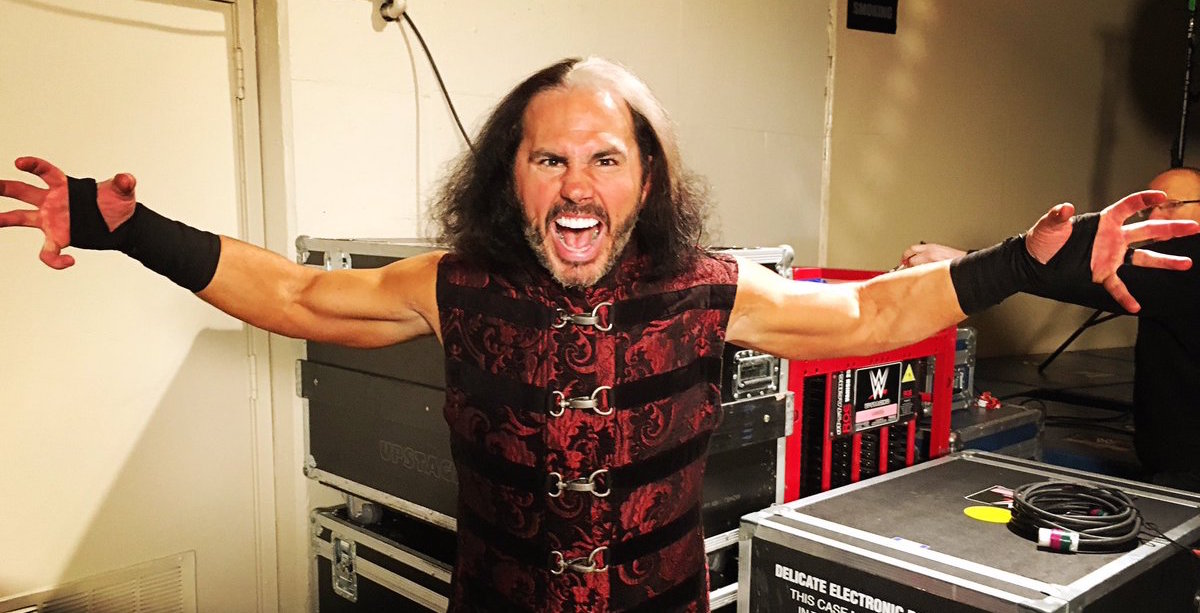 @MATTHARDYBRAND/Twitter
@MATTHARDYBRAND/Twitter
"Woken" Matt Hardy finally has a theme song "BEFEETTING" of his character — and its one fans should be familiar with.
Hardy made his entrance to Beethoven's "Piano Sonata No. 14," commonly referred to as the "Moonlight Sonata" during RAW's MSG house show on Tuesday night, which was the same song he used in Impact Wrestling as part of his "Broken" gimmick.
Of course, the song is more than two centuries old, making it part of public domain. Therefore, unlike the "Broken/Woken" gimmick, WWE would not have to pay publishing rights to Impact or Beethoven's estate in order to use it.
However, it hasn't been confirmed whether Hardy will use the song full-time or if it was just a one-off special for fans in attendance at The Garden.
WWE is rumored to have several new themes in the works for main roster superstars and Hardy is believed to be among them, according to CagesideSeats.com.
We'll see if the Woken superstar walks out to "Moonlight Sonata" or something else in the coming weeks.