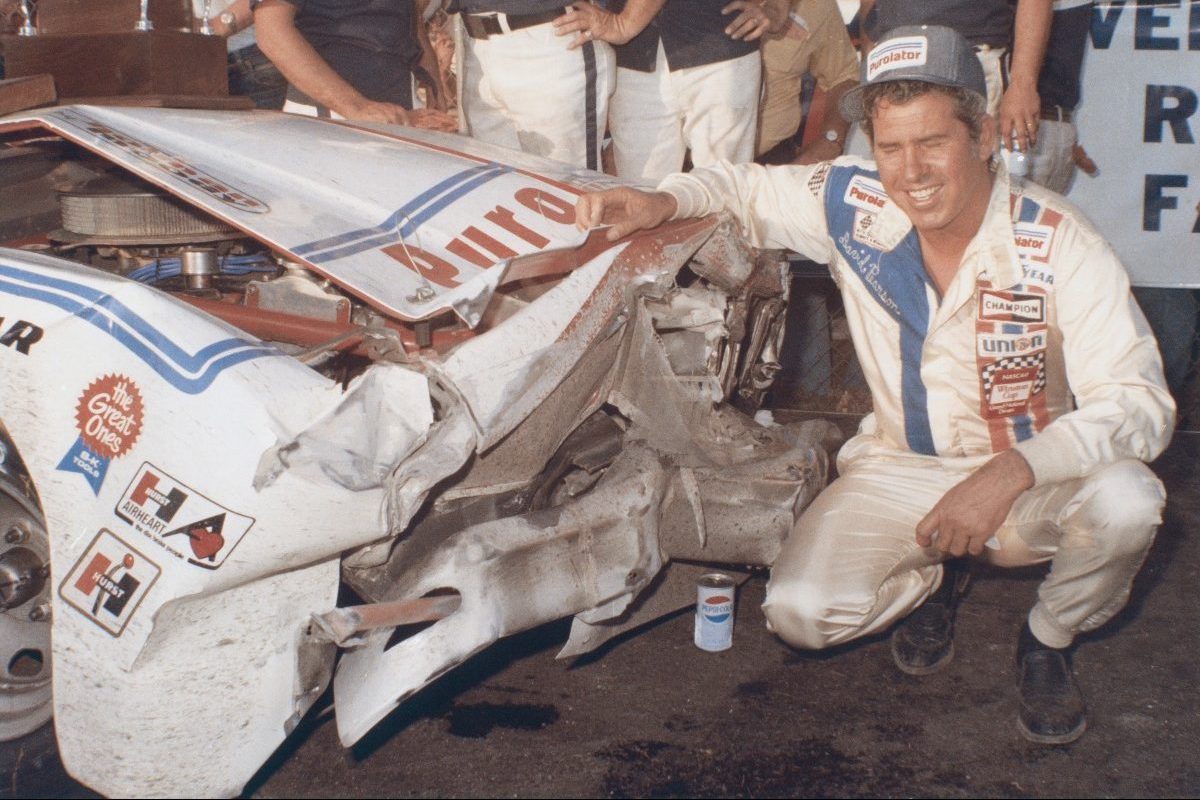 ISC Archives/CQ-Roll Call Group via Getty Images
ISC Archives/CQ-Roll Call Group via Getty Images
When it comes to wild, edge-of-your seat finishes, the 1976 Daytona 500 is considered by racing experts and fans alike to be among the greatest in not only NASCAR history, but in the entire sport of auto racing.
This iconic race is particularly memorable, because it pitted late NASCAR legend David Pearson against Richard Petty, whose seven Cup Series championships ties him with only Dale Earnhardt and Jimmie Johnson.
Known as the "Silver Fox" for his slyness on the race track, Pearson would end up going head-to-head against "The King" on February 15, 1976, making for an intense installment of the Great American Race that no one would ever forget.
It was a wreck involving Johnny Ray and Skip Manning on lap 112 (which unfortunately ended Ray's racing career) that would serve as the precursor to the final-lap drama that was to follow at Daytona International Speedway. As soon as that green flag was back out, history was soon to be in the making.
While A.J. Foyt held the distinction for most laps led at 66, Pearson and Petty were two laps ahead of anyone else when they came down the stretch.
With Petty ahead of Pearson by a nose, the Silver Fox pulled some last-lap trickery by passing the King on the backstretch. Petty tried to return the favor, but instead of completely clearing Pearson's car, the two made contact, and eventually ended up on the infield grass.
They were only yards aways from the finish line.
Pearson was somehow able to get his car to restart and slug across the finish line at only 30 MPH, while his ride was hardly in racing condition.
"For a minute, I thought I was going to become the first driver to win the Daytona 500 backwards," said Pearson immediately following the race.
Crazy, right? This is why old-school NASCAR was simply the best!
Products featured on FanBuzz are independently selected by our editors. However, when you buy something through our links, we may earn a commission.
This post was originally published on November 13, 2018.
Related Videos