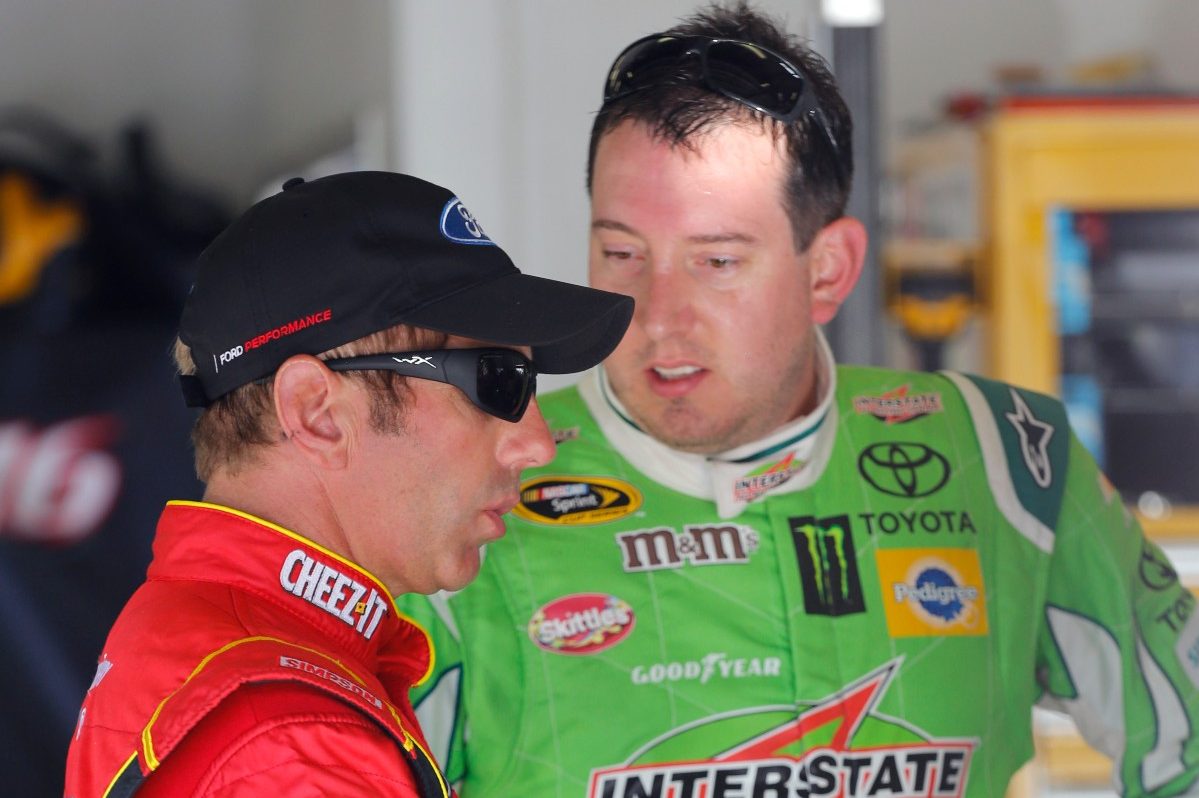 AP Photo/Terry Renna
AP Photo/Terry Renna
It had been a whopping 15 years since Greg Biffle had competed in a NASCAR Truck Series event, but at the SpeedyCash.com 400 at Texas Motor Speedway on June 7, 2019, the Vancouver, Washington native raced his way to victory lane following his lengthy Truck Series hiatus.
Biffle drove the No. 51 Toyota for Kyle Busch Motorsports, which is owned, as you probably know (or could, at least, guess), by the Kyle Busch, the extremely skilled and equally outspoken NASCAR driver. Following Biffle's big win, Busch, in his typical fashion, decided to pat himself on the back, so to speak, and take a little bit of credit for Biffle's victorious comeback.
Differing from Busch's braggadocios tone (though you have to believe it was more tongue in cheek than anything), Biffle was humble and appreciative following his success at Texas.
?I am just excited to be here. I don?t even know what to say,? Biffle said, according to ESPN. ?I am so thankful for all the opportunities I have had to drive great trucks. This thing was really fast. It was hard to figure out how to pass here. It was my first time with this [aerodynamic] package, so it took me a little bit, but I got used to it in the end.?
Biffle, who won the Truck Series championship in 2000 and last competed in a NASCAR Cup Series race in 2016, has 56 wins across all three national NASCAR series — 19 in the Cup Series, 20 in the Xfinity Series, and 17 in the Truck Series.
Biffle's Texas win was a more positive change of pace for the NASCAR driver, considering the last major headline involving him stemmed from a lawsuit filed by his ex-wife, Nicole Lunders Biffle, over claims that he had secretly recorded her. A jury eventually found that Biffle committed an ?unlawful invasion of privacy,? and he was later ordered to pay Lunders $250,000.
This post was originally published on June 11, 2019.