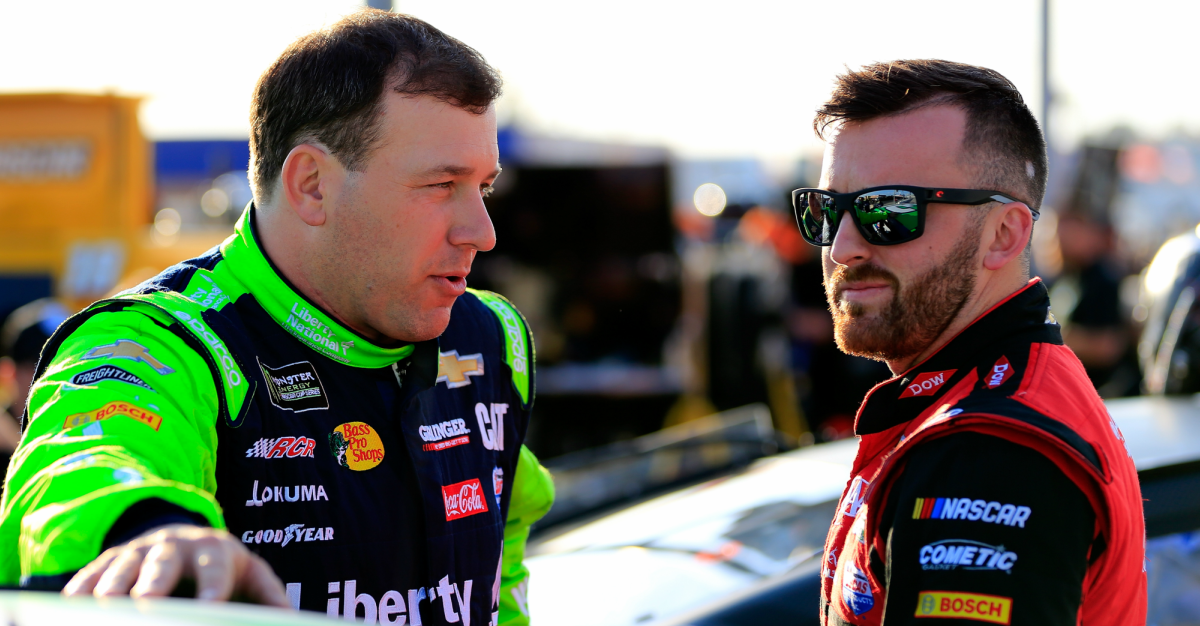 Daniel Shirey / Stringer
Austin Dillon won the Daytona 500, but still has plenty of doubters. After fellow driver Brad Keselowski expressed doubt that Dillon would win another race this season on FS1's "Race Hub," Dillon has been saying things like "We've still got a lot to prove," and "I guess they don't believe it yet," via Racer.com.
He obviously knows that his career-defining win won't be enough, whether in the standings or in the eyes of others, and wants to prove the doubters wrong.
Related: Winning the Daytona 500 wasn't even enough for first place in the NASCAR championship standings
That will be even harder at the Folds of Honor QuikTrip 500 in Atlanta since Dillon will have to start from the back of the field. According to NASCAR.com, Dillon had to change the rear gear of his car after qualifying, which forces him to give up the 25th spot that he qualified for.
The only silver lining could be that, with the smallest field in NASCAR history, he won't have to pass as many cars as usual to compete for his second straight win.