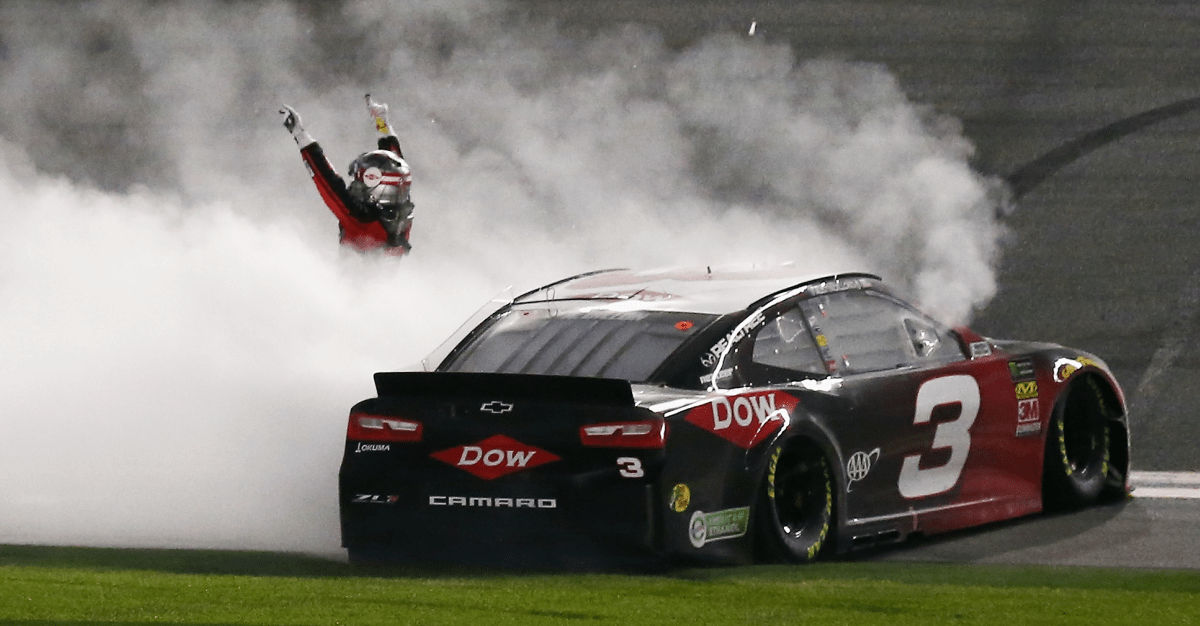 Sarah Crabill / Stringer
Being a NASCAR driver automatically makes you a minor celebrity. People start to know your name, or recognize you on the street. You will sign autographs and maybe even have a fan club with your name on it.
But, win the Daytona 500, and your life is about to really change. Austin Dillon knows all about that after his last-lap move on Aric Almirola sent Almirola spinning and Dillon into the record books.
After winning The Great American Race, Dillon heard from all sorts of people congratulating him on the victory. "Seven Time" Jimmie Johnson, Dale Jarrett and Ron Hornaday were among the racers that blew up his phone, along with NFL running back Danny Woodhead of all people.
Then, only two days removed from his celebration in the grass, Dillon is up early to start his press tour. He meets Hall of Fame NFL receiver Chris Carter on "First Things First" before going straight to "Live with Kelly and Ryan." After that it's radio shows, signing autographs for fans and even a visit to the New York Stock Exchange.
The best parts for Dillon are the small amounts of downtime in between where his new status actually starts to sink in.
"Daytona 500 winner" is a title that just means more than any other individual race, and it will follow Dillon around for the rest of his career.
Related: Winning the Daytona 500 wasn?t even enough for first place in the NASCAR championship standings