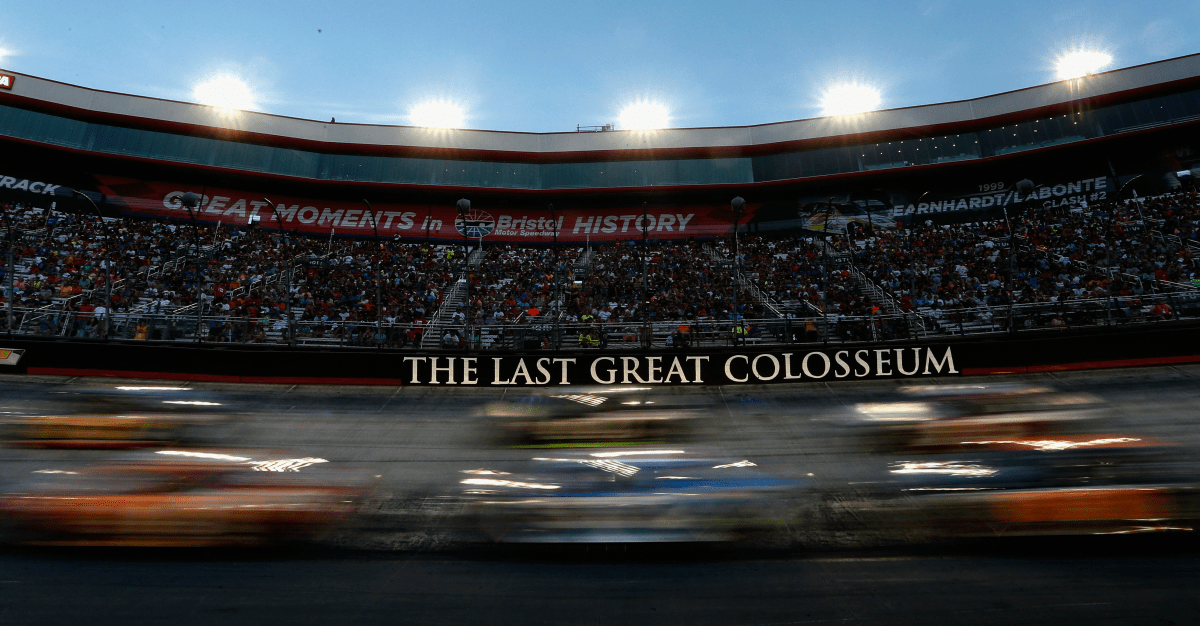 Brian Lawdermilk/Getty Images
Companies have been distancing themselves left and right from the NRA after the most recent tragedy in Parkland, Florida. Major gun retailers have enacted their own measures to restrict gun buyers, and even airlines and shipping companies have picked sides when discontinuing or re-affirming their own discounts for NRA members. Now, Bristol Motor Speedway has made it clear where they stand on the most high profile controversy in America right now.
Yahoo Sports reports that Bristol has re-affirmed its relationship with the NRA ahead of the night race in August.
?This has been a good long-standing partnership and we plan to continue,? the speedway said to Yahoo Sports. The race will continue to be called the Bass Pro Shops NRA Night Race, and discounts for NRA members will continue, just like at all the tracks owned by Speedway Motorsports Inc.
NASCAR and the NRA is no stranger to scrutiny with their partnerships. In 2013, Texas Motor Speedway, also owned by Speedway Motorsports Inc, announced an NRA partnership for a race just weeks after the tragedy at Sandy Hook Elementary in Connecticut. Whether this is unfortunate timing with the announcement, or SMI taking a stand, NASCAR can't be thrilled about being dragged into politics again.
The heat will likely die down by August, so reaffirming it now seems like a deliberate statement.
Related: Bad news from Atlanta signals an alarming trend in NASCAR