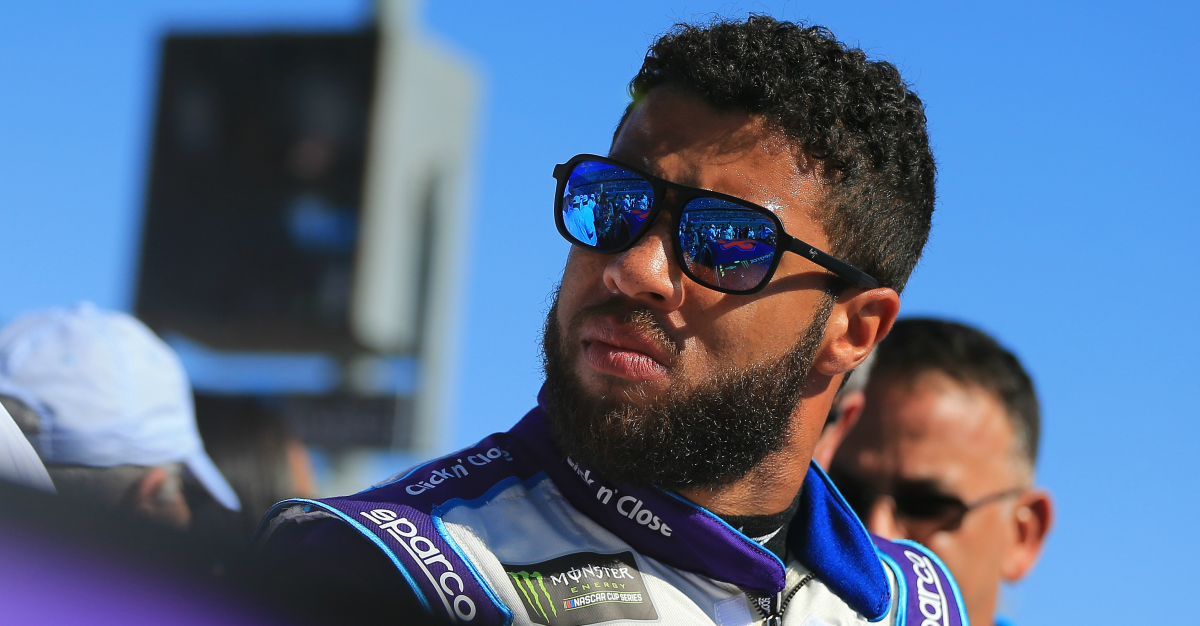 Daniel Shirey/Getty Images
NASCAR fans accustomed to seeing the iconic No. 43 car in Petty blue on race days will have to get used to a new look ? but just for one week.
Bubba Wallace's No. 43 car will be sponsored by The Cosmopolitan of Las Vegas, so the car will be jewel-toned purple for the Pennzoil 400 at Las Vegas Motor Speedway on Sunday, March 4.
Related: NASCAR analyst has an idea that would shake up the sport
It might catch fans off guard, but Wallace's Chevrolet Camaro will go back to its original Petty blue color for Richard Petty Motorsports after next week.
"The Cosmopolitan is one of the coolest places on the Strip," Wallace said via NASCAR.com. "Everything that is a part of the resort is the best of the best of Vegas. I enjoy going to Las Vegas, having fun, eating great food and just being able to relax at an amazing place like The Cosmopolitan. This is a pretty cool sponsorship."
Wallace finished second at Daytona in the first race this season, and his popularity has soared over the last couple of weeks. This will be his first Cup Series start at Las Vegas.