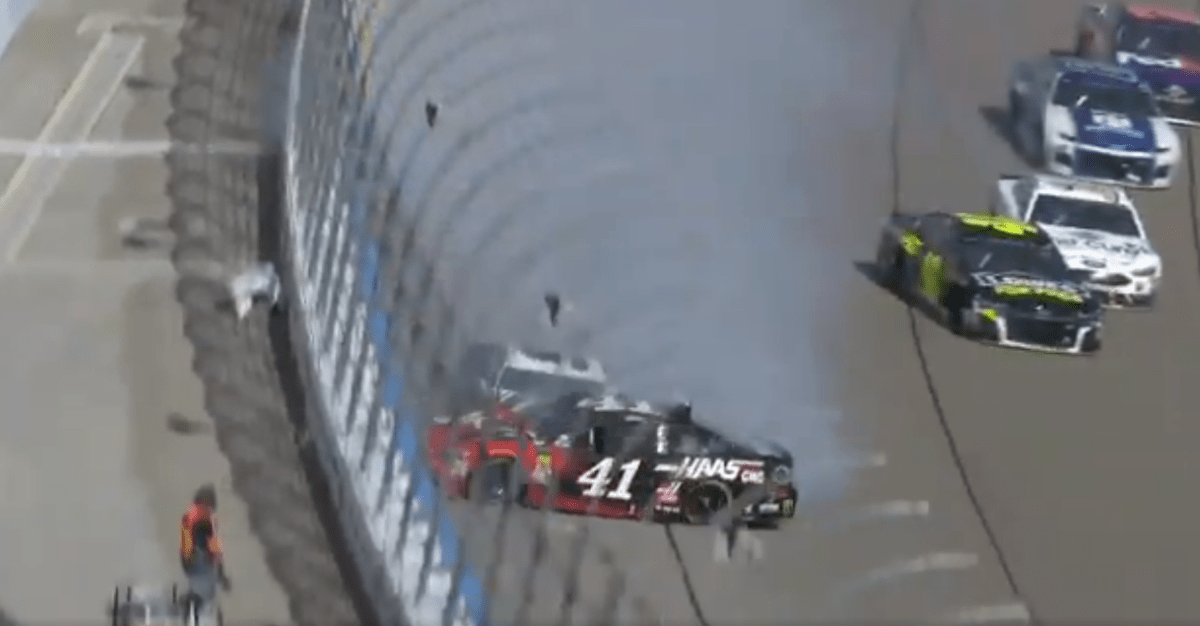 @Nascar / Twitter
Kurt Busch and Chase Elliott were knocked out of the race in Las Vegas during the third stage of the race. The cars were both in contention and entering turn four when Busch lost control and took both drivers into the wall.
Both cars were too damaged to continue. In an interview after the wreck, Busch explained that he was taking it easy knowing that turn four is tricky, but still ended up losing control of the car. He was clearly annoyed with what happened and apologized to his home town fans in Vegas as well as Chase Elliott's.
The immediacy of the car losing control bothered Busch, but hard-to-control cars have been a hallmark of the NASCAR season so far and has led to as many impressive saves as it has wrecks.
Drivers clearly need to be on their toes at all times with these 2018 cars.