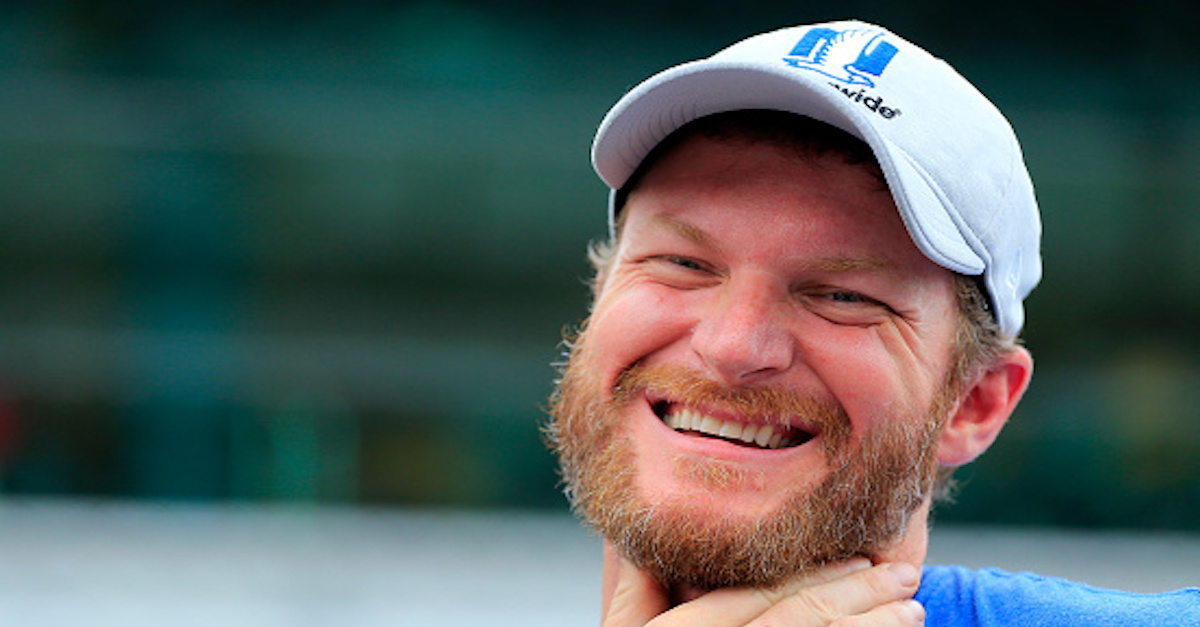 Daniel Shirey/Getty Images
INDIANAPOLIS, IN - JULY 22: Dale Earnhardt Jr., driver of the #88 Nationwide Chevrolet, stands on the grid during qualifying for the Monster Energy NASCAR Cup Series Brickyard 400 at Indianapolis Motorspeedway on July 22, 2017 in Indianapolis, Indiana. (Photo by Daniel Shirey/Getty Images)
It's no secret that the last few years have been difficult for NASCAR.
Ratings and attendance have steadily declined, and the sport has lost nearly all of its star power over the last few years. Jeff Gordon, Tony Stewart, Carl Edwards, Matt Kenseth and Dale Earnhardt Jr. have all retired in recent years, and it's been a tough transition for NASCAR.
However, there are promising young drivers rising through the ranks, and Dale Jr. actually thinks NASCAR is in a good place moving forward.
Related: Here?s how Danica Patrick?s NASCAR career came to an end at Daytona
Chase Elliott, Kyle Larson, Ryan Blaney, Bubba Wallace, William Byron, Erik Jones, Daniel Suarez, Alex Bowman and Daytona 500 winner Austin Dillon are all in their 20s, and they are all talented drivers. Most of them already have postseason experience, and almost all of them should be back in the playoffs this year.
The 2018 Daytona 500 was very entertaining and competitive, and Wallace, Blaney and Dillon were all competing in the end for the win.
The talent is there among the young drivers, and a resurgence is certainly possible if they can continue to deliver like they did during the opening weekend.