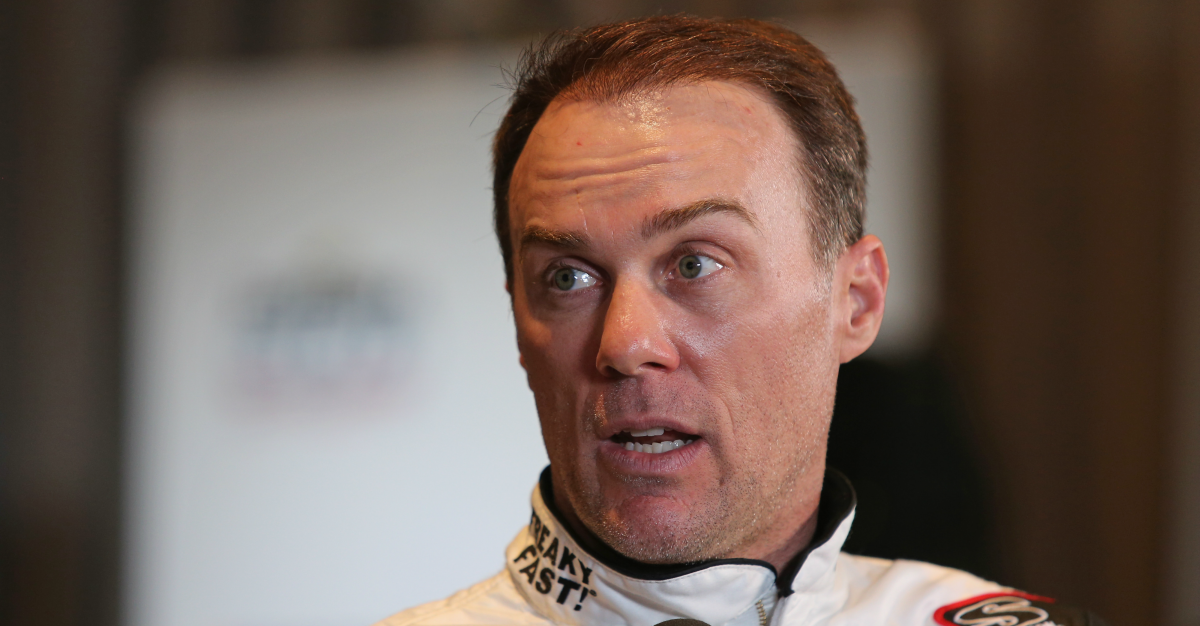 Jerry Markland / Stringer
The topic of the week heading leading up to Phoenix in NASCAR was Kevin Harvick's penalty. Harvick put in an amazing performance last week in Las Vegas, sweeping the race by winning stage one, stage two and then the race overall. But, after the race, controversy over a deformation of Harvick?s roof put the dominating performance in doubt.
Fans and other drivers noticed something weird going on with Harvick?s roof and back window during the race, and you can see in this image that the rear roof and window were collapsed slightly:
Harvick?s crew chief, Rodney Childers explained that a brace had failed and that the dip probably didn?t give the car an advantage. Obviously, NASCAR is not in the business of letting things slide just because the offending crew chief doesn?t think it made a difference, so they penalized Harvick?s team.
Harvick was docked 20 championship points, Childers was fined $50,000 and car chief Robert Smith was suspended for the next two races, according to YahooSports. In addition, Harvick doesn?t get to use the seven playoff points he earned at Vegas.
When asked about the penalty, Harvick did not hold back. He expressed confusion over the late breaking nature of the penalty, and even questioned the NASCAR officials' process. According to NBC Sports, he said:
?If we want to officiate it with fan pictures ? if you want to officiate it with pictures during the race and call people to pit road and do those types of things, from a NASCAR standpoint I am fine with that. As long as it is consistent. As you can see, from a lot of the pictures roaming around on the internet this week, it is not consistent.?
He then compared the situation to a similar one in Golf, where Lexi Thompson was given a four stroke penalty the day after an infraction was caught on TV by a viewer who emailed the LPGA.
?It just feels like it is a micromanaged situation from above what these guys do in the garage, to appease people sitting on social media and trying to officiate a sporting event instead of letting these guys in the garage do what they do and do a great job with it week in and week out. That is the frustrating part," Harvick continued.
He's not letting his frustrations get him down though, as he already has a celebration planned for his next win:
?I can?t wait to win another race, and jump up and down in victory lane on the back of my car.?