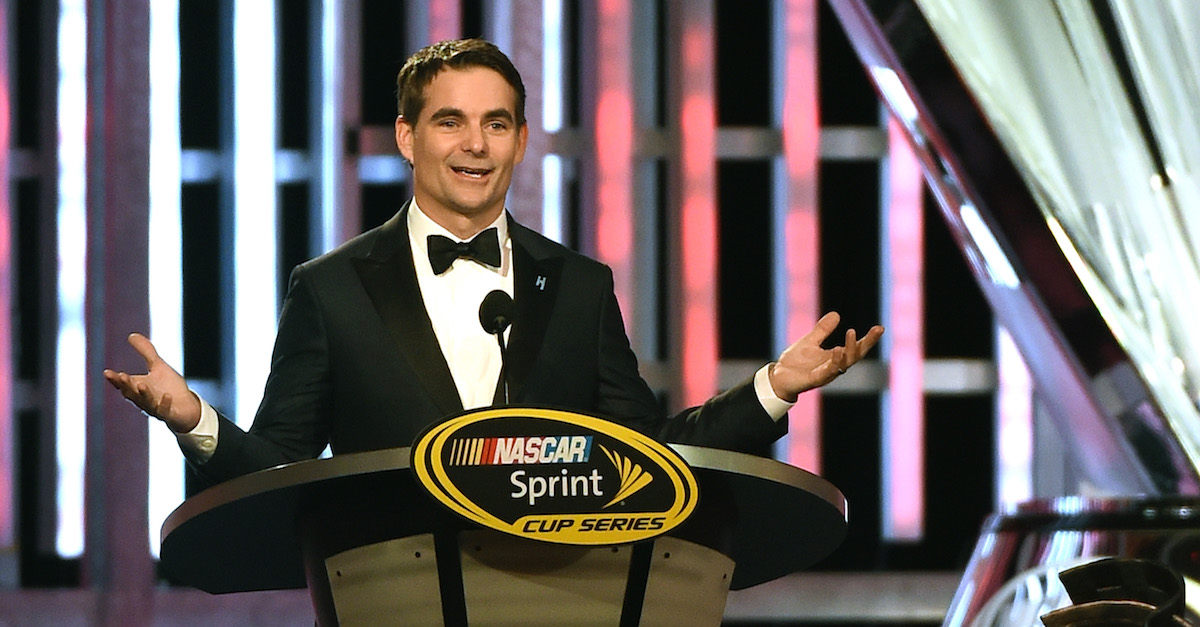 Ethan Miller/Getty Images
LAS VEGAS, NV - DECEMBER 04: NASCAR Sprint Cup Series driver Jeff Gordon accepts the Bill France Award of Excellence during the 2015 NASCAR Sprint Cup Series Awards show at Wynn Las Vegas on December 4, 2015 in Las Vegas, Nevada. (Photo by Ethan Miller/Getty Images
Jeff Gordon is admittedly enjoying his time in FOX's broadcast booth, but the legendary NASCAR driver is open to returning behind the wheel if it means driving a truck at Martinsville Speedway.
Gordon acknowledged he's not interested in driving part-time, but that he wouldn't mind joining the NASCAR Camping World Truck Series at Martinsville.
We'll see if Gordon ever thinks more seriously about a return to racing, even if it means just sporadic appearances here and there.