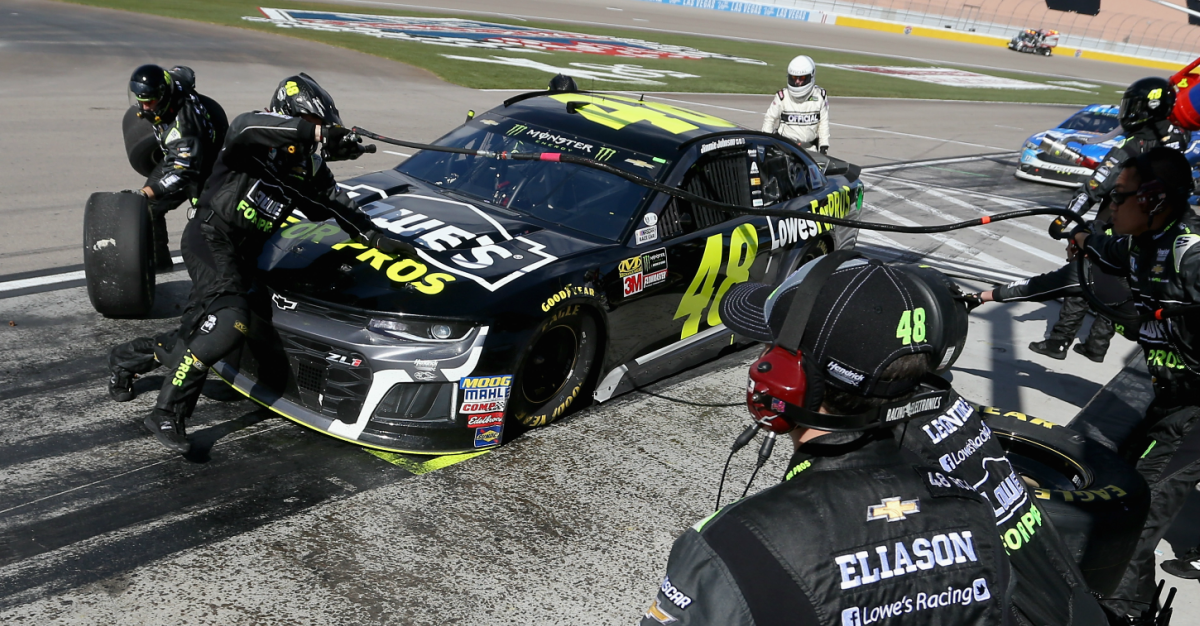 Brian Lawdermilk/Getty Images
So far, it does not look like this season is going to be any kinder than last for Jimmie Johnson. He has always been the kind of driver you can't count out, but so far, Mr. Seven time hasn't had much reason for hope.
After two rough showings at Daytona and Atlanta, the talk during the week was all about it being too early to panic about Johnson's lack of speed.
Related: Dale Earnhardt Jr details why he isn?t going to panic about Jimmie Johnson?s slow start ? yet
Then, the race at Las Vegas didn't even start before Johnson ran into problems. Johnson's car failed pre-race inspection three times, according to an AP report. With those three failures came an ejection of the team's car chief Jesse Saunders and a move to the back of the pack for the start of the race.
Johnson has been steadily moving up since the start, and finished stage two in 19th place. But after a 38th-place finish at Daytona and a 27th at Atlanta, Johnson will need to make some moves in the third stage to get his season on track.