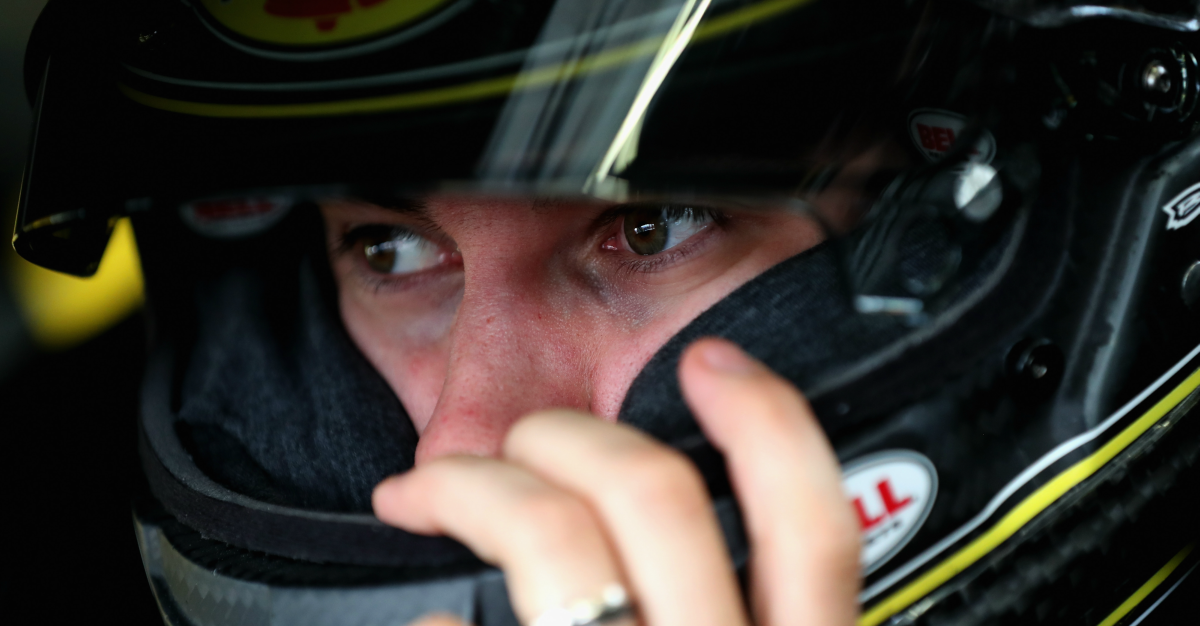 Sean Gardner/Getty Images
Kevin Harvick is dominating NASCAR early this season by following the example set by last year's champ, Martin Truex Jr. Harvick already has two wins and three stage wins, which earned him the top spot in the NASCAR standings… for a couple days.
Harvick dominated at Atlanta for the fifth straight year, but this time came away with the victory, and then followed it up by putting in an amazing performance in Las Vegas. Harvick swept the race, winning stage one, stage two and then the race overall. But, after the race, controversy over a deformation of Harvick's roof put the dominating performance in doubt.
Fans and other drivers noticed something weird going on with Harvick's roof and back window during the race, and you can see in this image that the rear roof and window were collapsed slightly:
Harvick's crew chief, Rodney Childers explained that a brace had failed and that the dip probably didn't give the car an advantage. Obviously, NASCAR is not in the business of letting things slide just because the offending crew chief doesn't think it made a difference, so they penalized Harvick's team.
Harvick was docked 20 championship points, Childers was fined $50,000 and car chief Robert Smith was suspended for the next two races, according to YahooSports. In addition, Harvick doesn?t get to use the seven playoff points he earned at Vegas. There is good news for Harvick, since he was already in the playoffs thanks to his win in Atlanta, but this whole penalty business is even better news for a driver who hasn't won a single stage or race this season: Joey Logano.
Thanks to the points penalty to Harvick, Logano takes over in first place in the championship points, while Harvick slips to third. Ryan Blaney now sits in second place, only one point behind Logano. Luckily for Harvick, he does still have the most playoff points of any driver with 6, one more than Austin Dillon, even after the penalty.
Plus, if Harvick continues driving like he has, losing the Vegas sweep won't even matter.