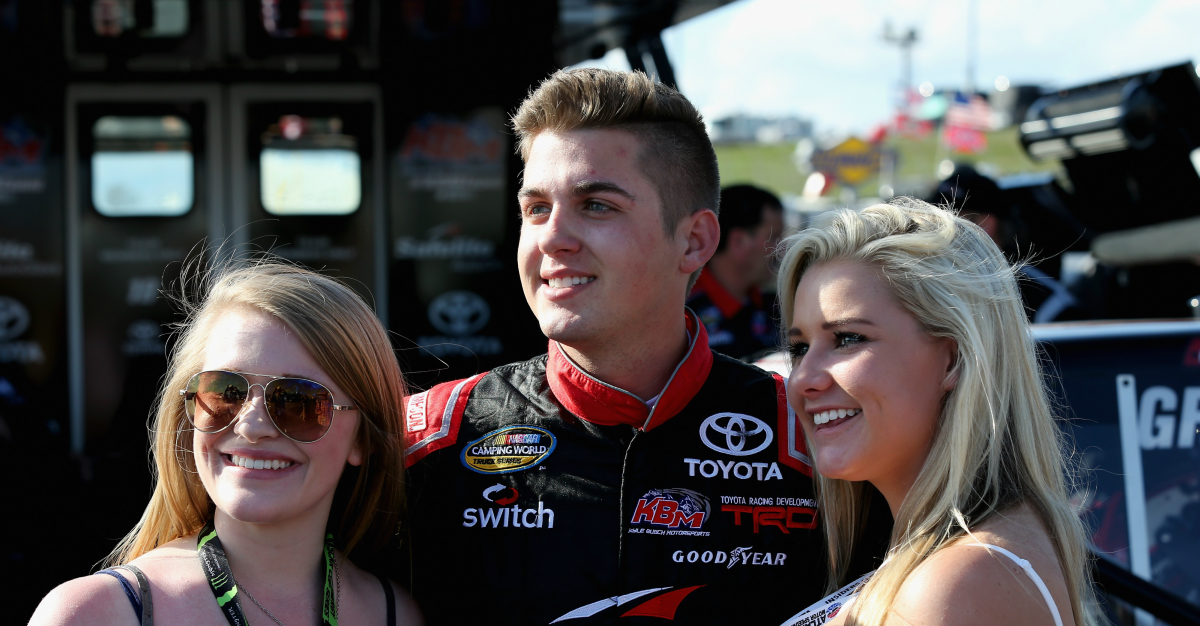 Jerry Markland/Getty Images
Noah Gragson has no fear. Sure, he's shown that he is brave on the track, sitting fourth in the Camping World Truck Series standings after a second place finish in Atlanta, but he took it to another level on Twitter. It started when Steve O'Donnell, the Executive Vice President and Chief Racing Development Officer for all of NASCAR sent out a video of his daughter to fulfill his fatherly duties of bragging about her beautiful singing performance.
That's when Gragson showed that he is the bravest of any NASCAR driver, by shooting his shot as the kids might say, and asking about the availability of a NASCAR executive's daughter.
Luckily, O'Donnell had a good humor about the whole thing, jokingly calling Gragson to the Hauler for a chat.
Gragson has proven he doesn't have any problem telling a woman he is interested in the past, as he openly campaigned to be Olympian Lindsay Vonn's Valentine just last month.
This is peak NASCAR twitter, and if Gragson can keep up the pace on the track, he will have a bright future in NASCAR. Just look at the replies to his first tweet, fans love a personality, and a big fan base is attractive to sponsors, which is the most important thing a driver could have going for him in today's NASCAR.
Related: Bad news from Atlanta signals an alarming trend in NASCAR