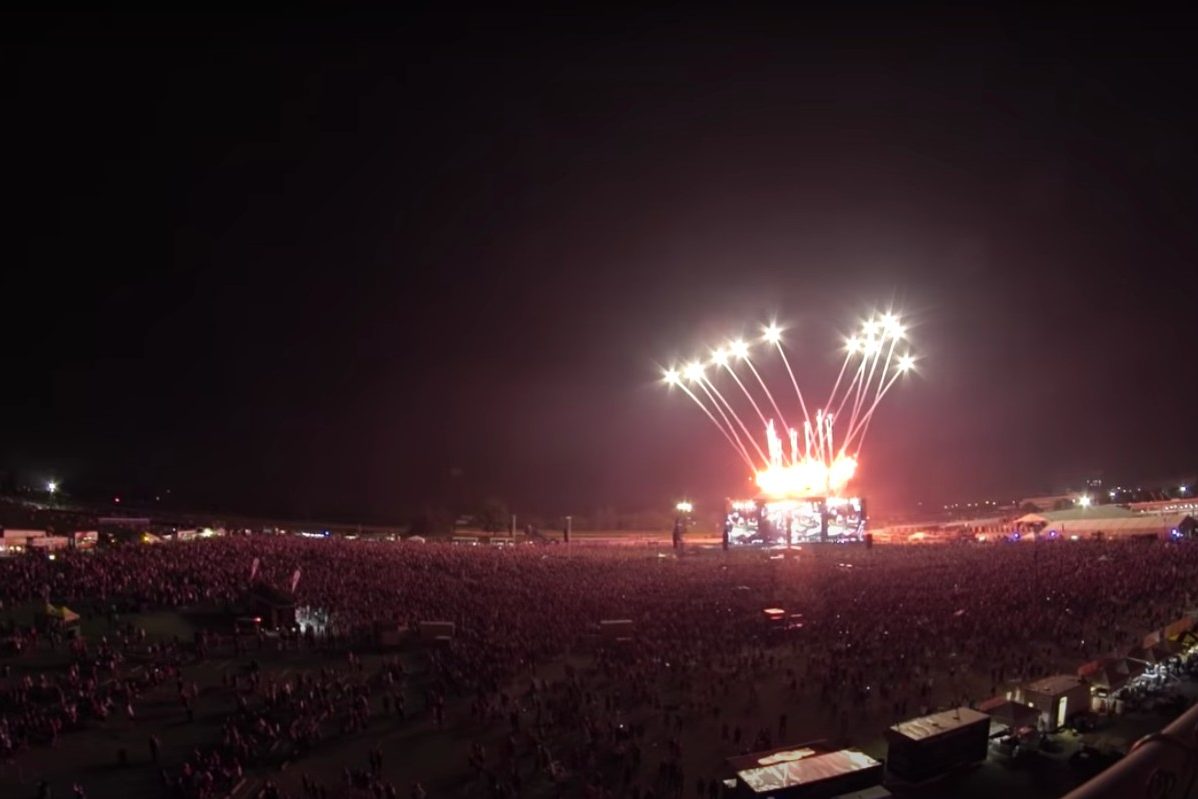 YouTube: The Rolling Stones
YouTube: The Rolling Stones
Watching a concert at a NASCAR track is bound to be a good time, and Indianapolis Motor Speedway had the right idea a few years back when they brought on the Rolling Stones for an infield performance during the Fourth of July weekend. Performing for nearly 50,000 fans, the iconic rock band absolutely rocked the stage.
Legendary musicians Mick Jagger, Keith Richards, Charlie Watts, and Ronnie Wood were all in attendance, and they put on one hell of a show during this stop of their zip code tour. Fortunately, if you missed this epic Rolling Stones concert in Indiana, there were tons of videos taken that day to capture the moment.
This was the first time that the Stones had been back to Indianapolis since 1994, but they certainly made up for lost time. They played some of their classics, including It's Only Rock 'n' Roll, Sympathy for the Devil, Brown Sugar, Wild Horses, and so many other good ones.
The Stones were getting down that night! At one point, guitarist Keith Richards even fell head first while running the catwalk during his his section of Miss You. That didn't slow him down though, and he quickly hopped back up, had a good laugh about it despite hurting his wrist, and continued on with the show. Ronnie Wood also got into it, jumping into the air while the band played Midnight Rambler.
Unsurprisingly, the Rolling Stones T-shirts and merchandise were sold out before the show even started, so would've been one of the lucky ones if you got your hands on any of it. Even for those folks in the back, the massive video screens really seemed to enhance the experience. The band even treated the crowd to an encore, during which they played You Can't Always Get What You Want and I Can't Get No (Satisfaction).
To finish off this North American set, they blasted more than 10,000 fireworks in celebration of 4th of July. That's how to properly execute a kickass show at one of the most recognizable motorsports venues in the country.