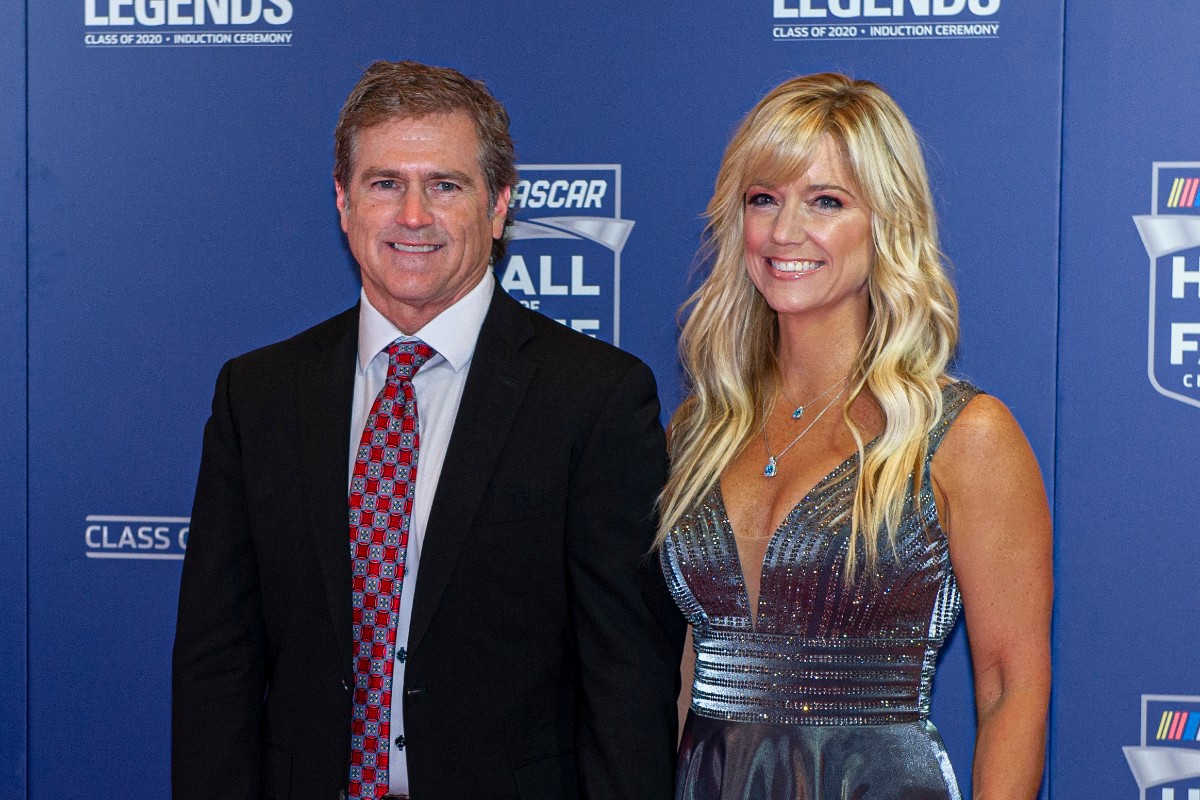 AP Photo/Mike McCarn
AP Photo/Mike McCarn
If you've followed motorsports for at least a few years, you've heard of NASCAR Hall of Fame driver Bobby Labonte. He has a few wins under his belt. 2000 Winston Cup Series Champion. 1991 Busch Series Champion. 2000 Brickyard 400 Winner. 2000 Southern 500 Winner. Surely, some of these are ringing a bell.
But, what a lot of people don't know about the Fox Sports television personality is that his wife, Kristin Labonte, is also a highly competitive and celebrated athlete. Let's shift the spotlight away from the race track for a moment to learn more about Bobby Labonte's wife Kristin.
Who Is Kristin Labonte?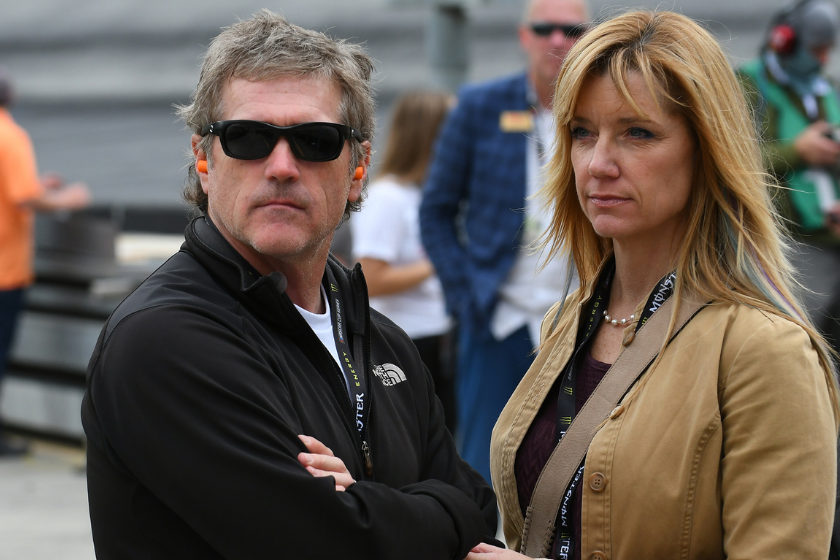 Kristin Labonte was born in Indianapolis, Indiana. At a young age, she started collecting ribbons in both the English Equitation and Western Horsemanship classes on the National Appaloosa youth horse show circuit. In high school, she set the record for the speediest 100-meter breast stroke, which contributed to her swimming scholarship to Southern Illinois University Carbondale.
In the early 2000s, she competed as a triathlete, then turned her focus to professional cycling. She excelled in the sport, and highlights of her pro cycling career include becoming U.S. Masters National Champion in the both the Criterium and the Road Race in her first year of cycling, followed by a 2006 U.S. Masters National Champion win in the Time Trial. She rode for several cycling teams, taking her skills overseas to compete internationally, as well. Though she retired from professional competition in 2012, she still enjoys the sport.
Love and Wheels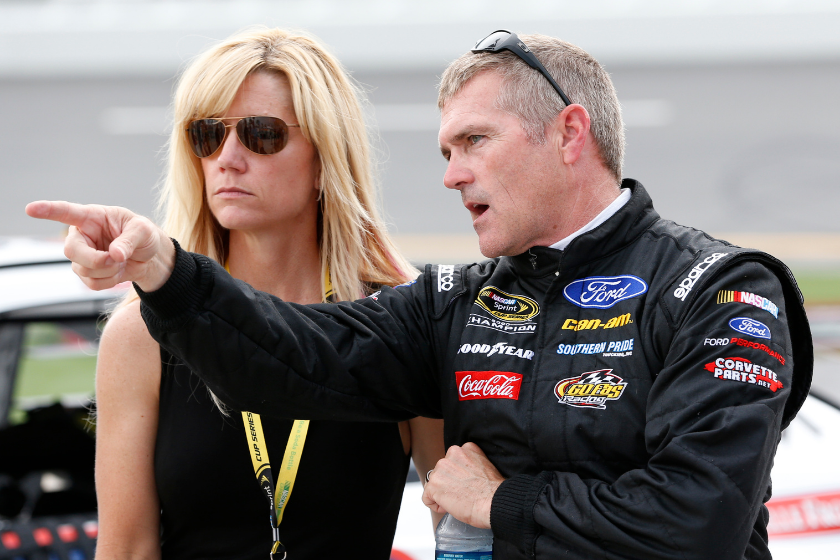 In fact, it was cycling that brought Kristin and Bobby Labonte together in the first place. In 2014, Kristin and Bobby shared the same personal trainer, who arranged for them to have a first date at the High Point Cycling Classic.
It turns out that the two share a highly competitive spirit, along with an innate need for speed. Sure, a race car driver can go a lot faster than a professional cyclist, but the passion, endurance, and strategy actually translates pretty well between the two sports.
Brains and Business
Besides being a fierce competitor, Kristin Labonte is a tough cookie in the business world, too.
She originally earned her Bachelor of Arts in Design with a specialization in Visual Communications from South Illinois University Carbondale, but later earned a Master of Business Administration from Duke University's Fuqua School of Business with a marketing concentration.
She's worked around the country on the executive level in account management, public relations, advertising, marketing, and communications, developing brand relationships and sponsorships, key strategy moves, and process development.
Bobby Labonte clearly took note of her impressive resume and serious talents, and Kristin was named Chief Strategy Officer and President of Breaking Limits, the "family business," if you will.
Formed in 2007, Breaking Limits helps connect companies with consumers through direct, hands-on experiences, using elements of marketing, public relations, sponsorship and event management.
Kristin is also deeply involved with the family non-profit organization, The Bobby Labonte Foundation. This organization supports the needs of children and families in North Carolina, through events such as the Labonte Roubaix charity bike ride for juvenile diabetes. It stands to reason that, as former racers, the Labontes would sponsor a race involving bicycles, of course!
Bobby and Kristin Labonte most recently participated in the Better Half Dash, a virtual race presented through iRacing and NASCAR.com. With proceeds going to charity, the Better Half Dash involves NASCAR wives and girlfriends driving, with the men serving as crew chief.
When they aren't racing or raising money for charitable causes, the Labontes enjoy spending quiet time at home in High Point, Indiana.
Well, as much as two highly competitive speed demons like the Labontes can actually "enjoy" quiet time, of course.
Products featured on FanBuzz are independently selected by our editors. However, when you buy something through our links, we may earn a commission.
This post was originally published on July 1, 2021.
Related Videos