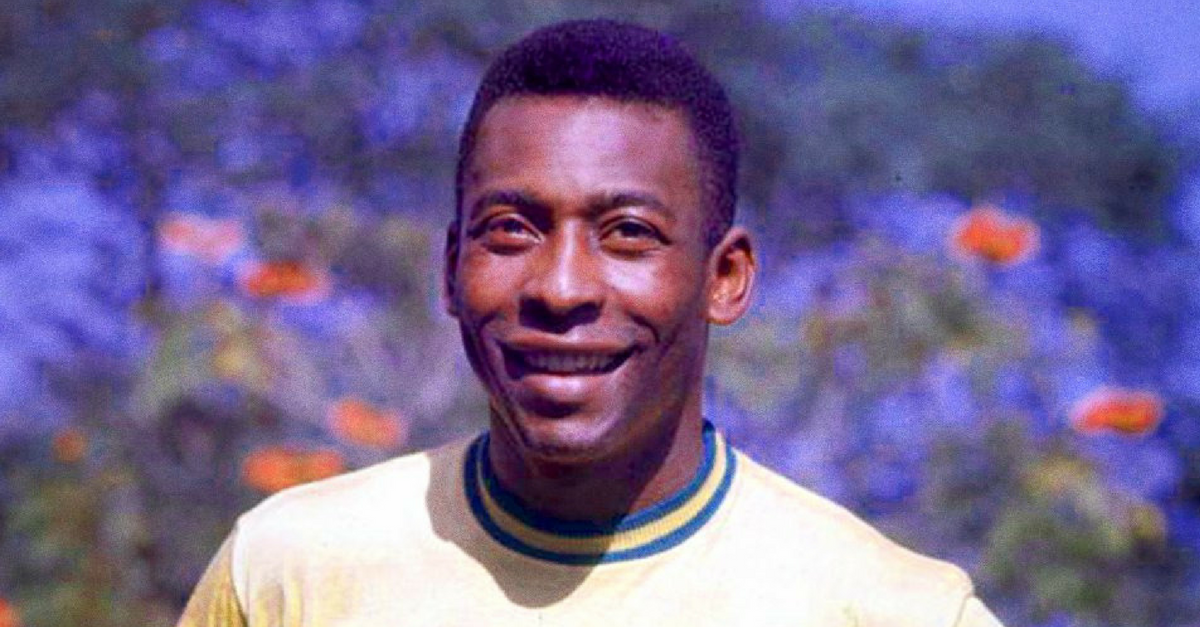 Twitter: @Pele
It might be a rare off day for the 2018 World Cup in Russia, but there is a reason to celebrate in Brazil. Not only did the Brazilians advance to the knockout stage yet again — seeking their sixth title when they face Mexico on July 2 in the round of 16 — June 29 also marks the 60-year anniversary of tournament history.
For nearly three decades, the World Cup had a trend. If the tournament was held in Europe, a European team won. If it was hosted in South American, a South American team won.
That was until 1958, however, when Brazil became the first country to win the World Cup outside their own continent, knocking off Sweden, 5-2, in Stockholm.
These highlights are pure gold, too.
The star of the match and tournament? None other than a young, rising star named Pelé making his world debut.
Only 17 years old, Pelé dazzled in the knockout stage. He netted Brazil's only goal in a 1-0 quarterfinal victory over Whales before notching his first and only World Cup hat trick in a 5-2 win against France in the semifinals.
In the championship match, Pelé scored two goals in the second half to give Brazil their first-ever World Cup title.
Brazil finished the 1958 World Cup with a 5-0-1 record. In defeated Austria (3-0) and the Soviet Union (2-0), and tied England (0-0)in Group 4 before taking down Whales, France, and Sweden for the title.
The real story, of course, was Pelé. It is still unbelievable to think a young kid making his world debut could have such an impact, but that's exactly what happened.
Pelé scored six goals in just three games. At 17. Remarkable.
West Germany's Helmut Rahn had six, and France's Just Fontaine was the top scorer in the tournament with 13 goals, a feat no other player in FIFA World Cup Final stage has matched.
A star was born in that World Cup and the game hasn't been the same ever since.