Ezekiel Elijah Elliott is currently a running back for the Dallas Cowboys and a former player of the Ohio State Buckeyes. Born in Alton, Illinois, Elliott was drafted as the fourth pick in round one of the NFL Draft in 2016. Before attending Ohio State, Elliott played football, basketball, baseball and track at John Boroughs School in Ladue, Missouri. He was named offensive player of the year by the St. Louis Post-Dispatch during his junior year in high school. He also excelled at track and field, winning four state championships at the Missouri Class 4 state championships.
Elliott became a starter for the Buckeyes in 2014, after then-starter Carlos Hyde was drafted by the San Francisco 49ers. Elliott and Eddie George are the only Buckeyes with five 200-yard rushing games. During his time with the Buckeyes, Elliott amassed a number of awards and accolades, including Offensive MVP of the 2015 Sugar Bowl and the 2015 College Football Playoff National Championship Game. That year he was also named Big Ten Player of the Week twice, the Graham-George Offensive Player of the Year and the Ameche-Dayne Running Back of the Year.
Elliott signed a four-year contract with the Dallas Cowboys for a reported $24.9 million, with a $16.3 million signing bonus in 2016. He became the team's starting running back during the following season. Elliott became the second Cowboys rookie to rush for more than 1,000 yards in a season after his ninth game in the 2016 season.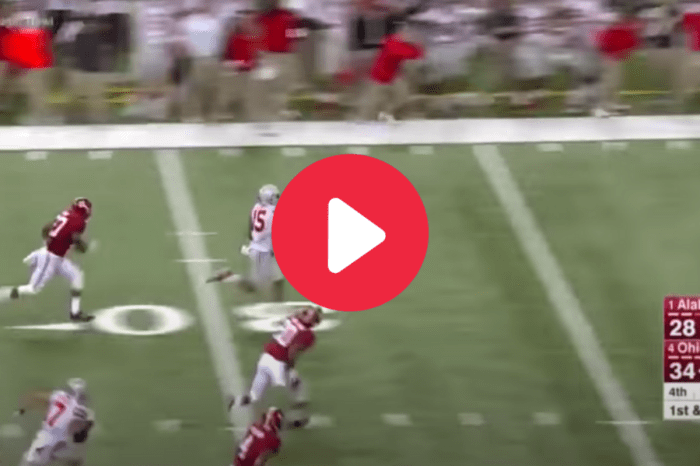 Big Ten
Ezekiel Elliott's "Through The Heart of the South" Run Was 85 Yards of Glory
Ezekiel Elliott is one Ohio State's greatest all-time running backs. Before making the jump to the NFL with the Dallas…