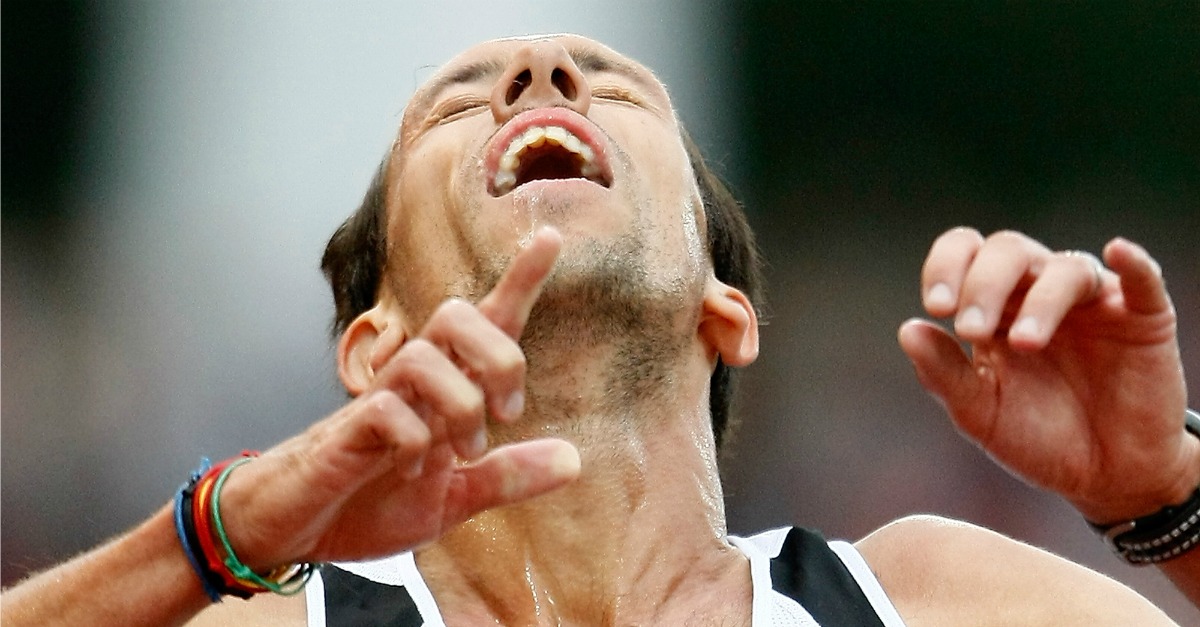 AP Photo/Michel Spingler/File
A French Olympian showed the true spirit of the games Friday. World record holder Yohann Diniz was hit with a bout of the stomach bug, but carried on with the race anyway.
RELATED: Decathlete Ashton Eaton made a pact with himself that no doubt helped drive him to win gold
The racewalker lost control of his bowels and soiled himself, but he kept going. He had the lead during the grueling four-hour walk, but things took a turn and he collapsed twice during the 50km walk (31 miles).
A camera caught something running down his legs during the race, but despite the not-so-pleasant moment, he managed to finish. Canada?s Evan Dunfee stopped to help Diniz collect himself.
Diniz finished in eighth place. Slovakia?s Matej Tóth took the gold.
[getty src="591943096,591952504,591943496,591954736,591954734″ width="594″ height="396″]
RELATED: Watch the beautiful moment when three U.S. athletes stood on the same podium to hear the national anthem
Despite the unfortunate finish, Twitter was full of support for Diniz.
(H/T: Daily Mail)