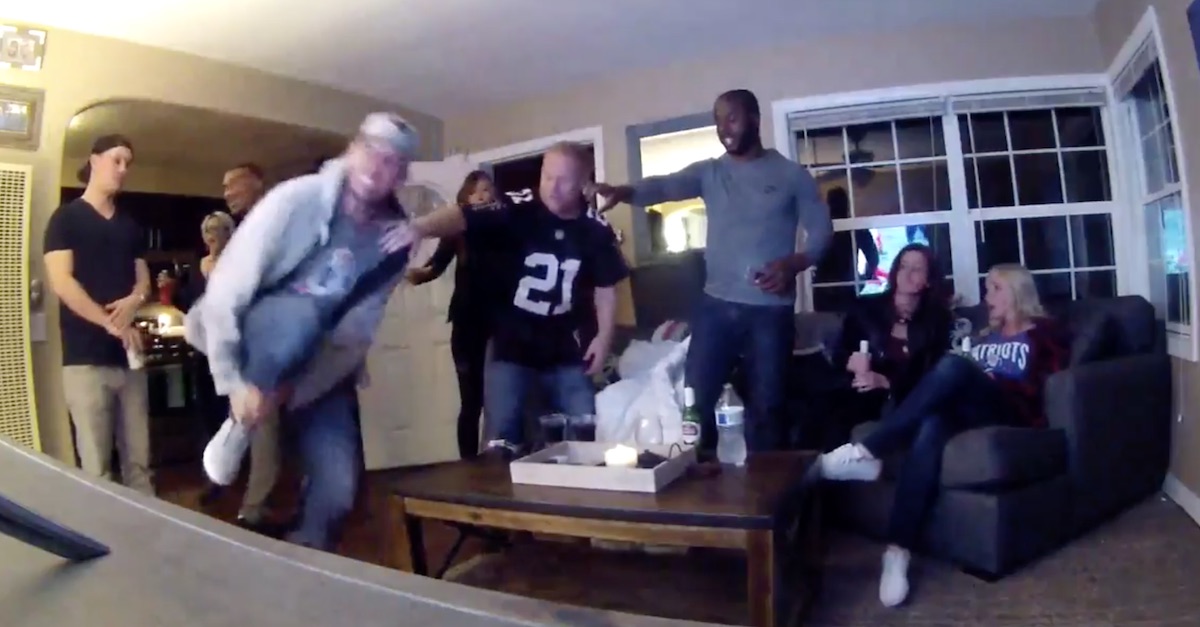 Twitter/@Smash_Global
When people wish others good luck, sometimes you'll hear them say "break a leg."
RELATED: Football fans beat the snot out of each other after their team gets embarrassed again
Although it's not exactly clear at what point of the game this extremely amped New England Patriots fan broke his leg, good luck his favorite team had, pulling off a comeback for the ages at the Atlanta Falcons' expense.
Buddy saw his squad score a big touchdown and wrecked his own life in short order. All you can hear is "ow, ow" over and over as the guy doubles over in pain.
It was one of those moments where you can't help laughing inappropriately, only to rein that in when you realize you've got a problem.
Everyone goes silent.
Then enter the obligatory "Hey, man. You okay?"
RELATED: Alabama fan melts down after the big loss and fails to explain why he should be let back in the bar
Somewhere a Falcons fan is probably viewing this video and experiencing intense schadenfreude. But at least this Pats fan has a story to tell about the time he sacrificed his leg so Tom Brady could become the winningest quarterback in Super Bowl history.
Was it worth it?
(H/t Bro Bible)