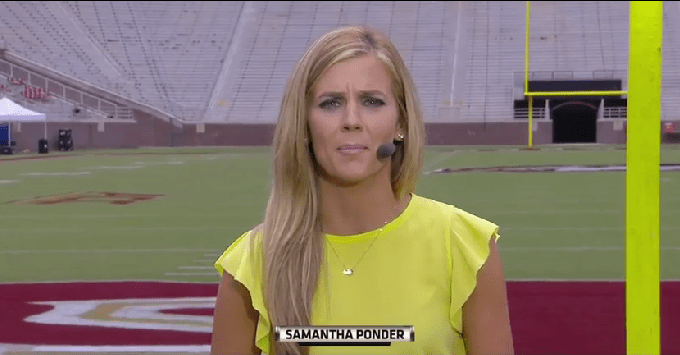 Twitter Screen Shot
Samantha Ponder has had it.
The CollegeGame Day personality who is apparently being groomed to take over NFL Sunday Countdown from Chris Berman, ripped into internet trolls who are criticizing her appearance.
She and Christian Ponder, the free agent NFL quarterback, are expecting their second child.
RELATED: Samantha Ponder's patient is wearing thin
But Ponder has also received some well-deserved support, which gives hope that only a small  percentage of social media users are mindless.
Take that, trolls