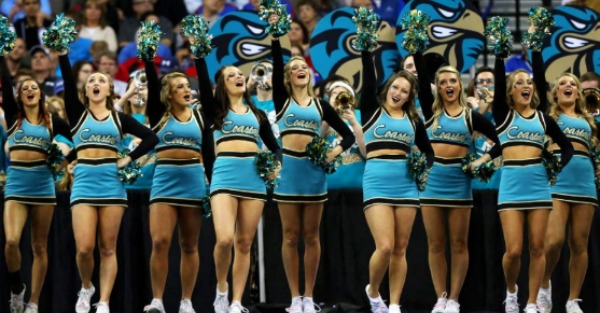 Fox Sports via Twitter
WMBFNews.com, Myrtle Beach/Florence SC, Weather
The Coastal Carolina cheerleading squad has been suspended as authorities investigate an anonymous complaint that includes allegations of prostitution.
https://twitter.com/FoxSportsRadio/status/847849473761984512
WMBF-TV reported that an anonymous cheerleader described a meeting between the CCU department or public safety and the team on Wednesday night. A cheerleader sent a letter to school president David DeCenzo earlier this month claiming team members were involved in prostitution, purchasing alcohol for underage team members, paying others to complete homework, and other things.
The report also said police questions cheerleaders after Wednesday evening?s practice.
The cheerleading section of the CCU athletics website has been taken down.