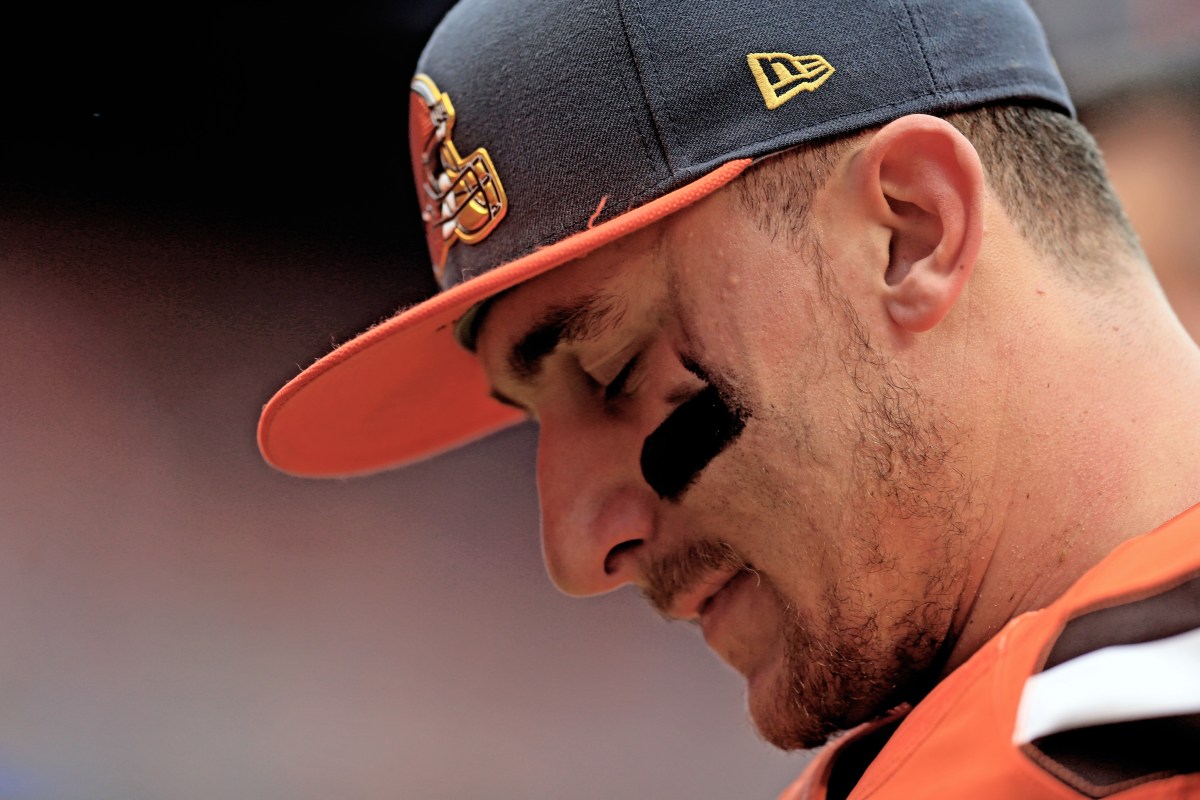 Andrew Weber/Getty Images
CLEVELAND, OH - DECEMBER 13: Quarterback Johnny Manziel #2 of the Cleveland Browns walks off the field during the end of the second quarter against the San Francisco 49ers at FirstEnergy Stadium on December 13, 2015 in Cleveland, Ohio. (Photo by Andrew Weber/Getty Images)
Johnny Manziel has apparently turned a new leaf ahead of his attempt at an NFL return.
Despite reported drug and alcohol issues, Manziel has pledged to be sober and vowed he's getting into shape in hopes of an NFL return.
In his latest Instagram post, Manziel called out Alabama as he "slayed the Dragon," referring to his Texas A&M win over the Tide in 2012 among other details:
https://www.instagram.com/p/BPkWWk-D–K/
Manziel also spoke of being humbled by his downfall, detailing his sobriety on his return to the top.
It follows the latest trend of Manziel recognizing his issues from the past, acknowledging what went wrong and promising to make it better.
Manziel has had reported offers from the Canadian Football League, among others. We'll soon see how seriously he's taking his comeback depending on how he handles himself when or if he makes a full recovery.
Manziel threw for just under 1,700 yards, seven touchdowns and seven interceptions in two years with the Cleveland Browns.