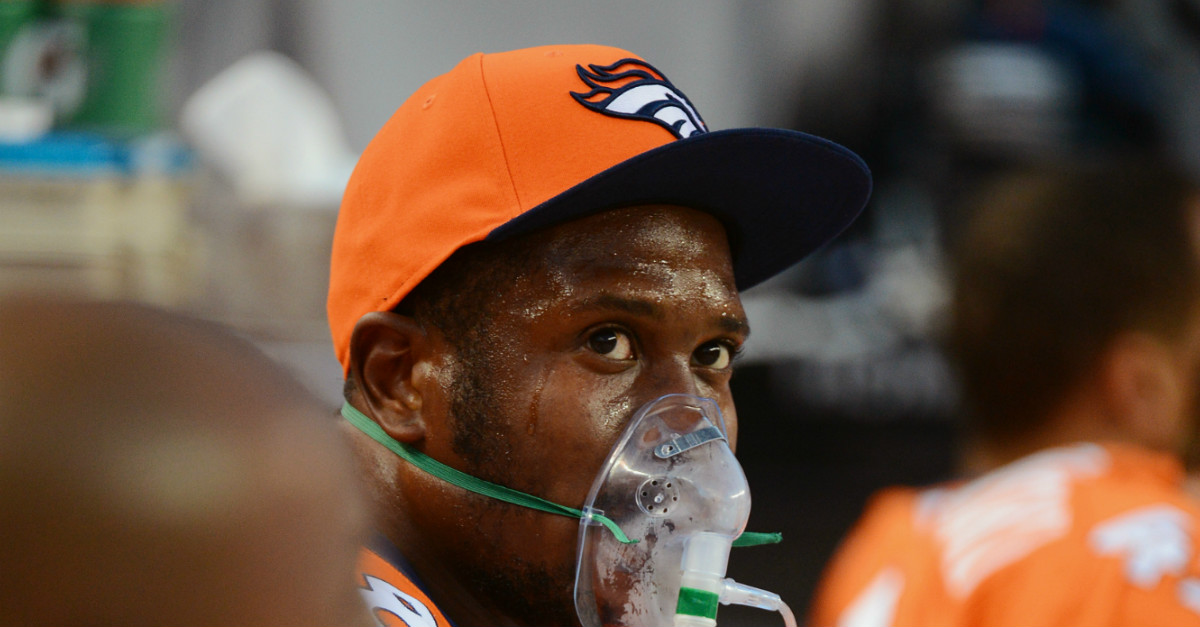 Players are commonly fined in the NFL for breaking team rules, but this may be the first fine of this nature. Denver Broncos LB Von Miller shared a hilarious fine that the team had given him recently.
According to Nicki Jhabvala of the Denver Post, Miller said the team fines players for farting in meetings ? and the linebacker believes he has been fined the most for it.
?They can?t fine me if I get up and walk away,? Miller said. ?It?s not healthy. I keep trying to tell them it?s not healthy if I just sit there and hold it in. Nobody in the world does that. I just do it more than the average person.?
This is definitely the most expensive gas Miller will ever have to pay for.