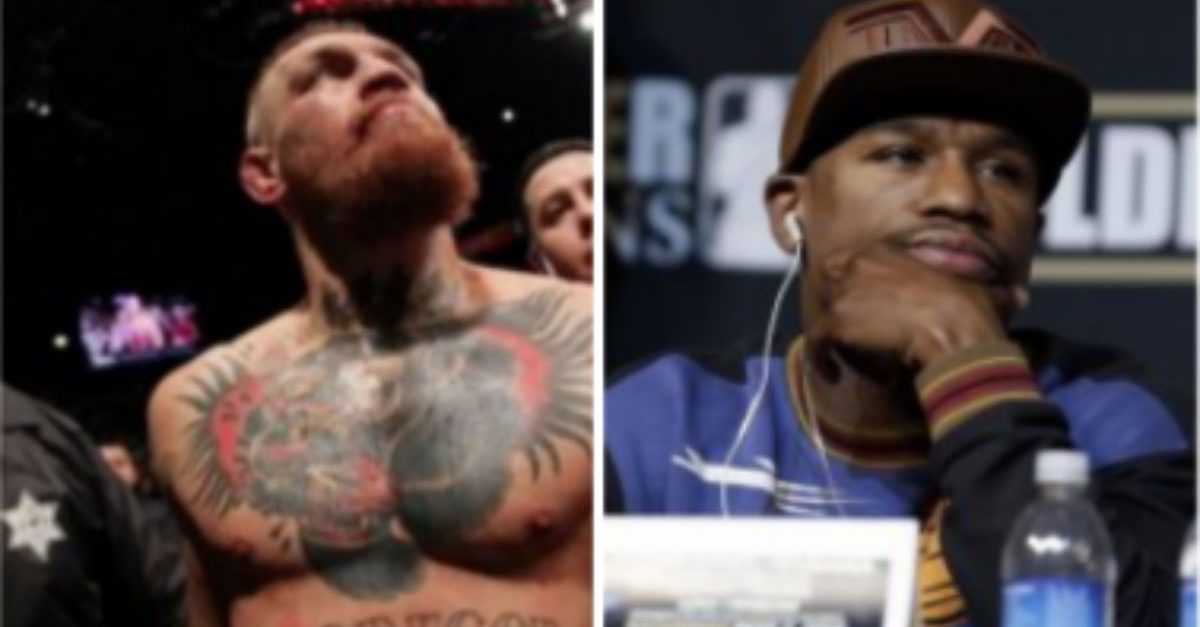 Getty, AP
Boxer Floyd Mayweather and UFC star Conor McGregor have pretty much hit each other with everything but their fists as the two fighters have been going back and forth while anticipation over their much-anticipated fight seriously heats up.
McGregor was the latest to take a jab at Mayweather in a scathing tweet sent Wednesday afternoon.
For those of you who don't know, C.J. Watson is a point guard for the Orlando Magic, who Mayweather accused of having an affair with Jose Harris, the mother of his three children. Mayweather was sentenced to two months in prison after being convicted of domestic abuse towards Harris in 2015, so no doubt this tweet brings up bad memories for the 39-year-old undefeated boxing champ.
RELATED: WWE star Randy Orton slammed Conor McGregor with one simple tweet
This tweet is likely in response to Mayweather's comments Wednesday, counteroffering McGregor's demands of $100 million with $15 million and a cut of the pay-per-view in a boxing rules only match.
"You guys keep hearing all these different rumors about different fighters want to face Floyd Mayweather," Mayweather told ESPN.
"Everybody keeps talking about Conor McGregor. He's blowing smoke up everybody's a–. Dana White, the UFC – let's make it happen. Bring him over to the boxing world, and I'll show him what it's like."
Until they settle on a number, McGregor, who obtained a boxing license in California back in December, and Mayweather may never go toe-to-toe in a boxing ring. And considering they are two of the biggest egos in the professional fighting world, the idea of a McGregor-Mayweather match-up may only be a pipe dream.