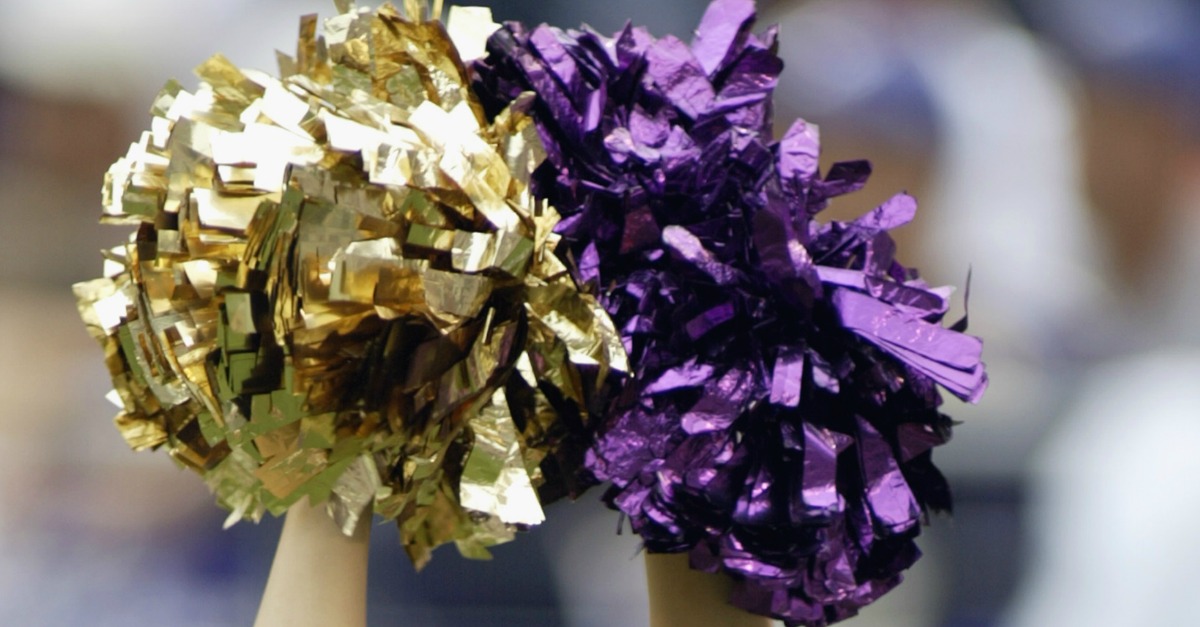 Scott Halleran Getty Imageas
Some cheerleaders at Coastal Carolina were involved in an escort service in which they were paid anywhere from $100 to $1,500 a night and received other goods, according to an investigatory report obtained by WBTW-TV.
WBTW obtained the report via a Freedom of Information Act request.
But, a lawyer representing some of the women tore into the release of the information. She called it ?disgusting? and based on incorrect information.
Last week, Coastal Carolina suspended its cheerleading squad as authorities investigated an anonymous complaint that included allegations of prostitution.
Now, the CCU Department of Public Safety has concluded some of the allegations are true. WBTW, quoting the public safety department?s investigation, said that some cheerleaders have worked or are working for a service called SeekingArrangements.com while earning anywhere from $100 to $1,500 and receiving clothes, shoes, and other items. The WBTW report says one of the cheerleaders admitted going on dates but said no sex was involved.
The report also said some cheerleaders were warned to stop working at a strip club for the time being.
In all, the report claims 11 of the cheerleaders knew of the escort service and seven didn?t. The report also said authorities interviewed six cheerleaders and five of them received money and/or gifts through their work with the escort service.
According to WMBF-TV, a cheerleader sent a letter to school president David DeCenzo in March claiming team members were involved in prostitution, purchasing alcohol for underage team members, paying others to complete homework, and other things.
Amy Lawrence, a lawyer representing some of the Coastal Carolina cheerleaders, ripped the investigation. She wrote, in part:
I am disgusted and angered that Coastal Carolina University has released an incomplete investigation to the media that paints the women of the Cheerleading Team as prostitutes with the broadest of strokes.
She noted that investigation involves five women, and one wasn?t a student. She said there is no proof that prostitution occurred, and noted no one has been arrested in the case.
She went on to say:
There are 26 members on the Coastal Carolina Cheerleading Team and of those, 4, participated in a legal website. There has been no evidence or proof of hazing, prostitution, drug use, homework for pay or any other of the accusations made by a nameless coward.