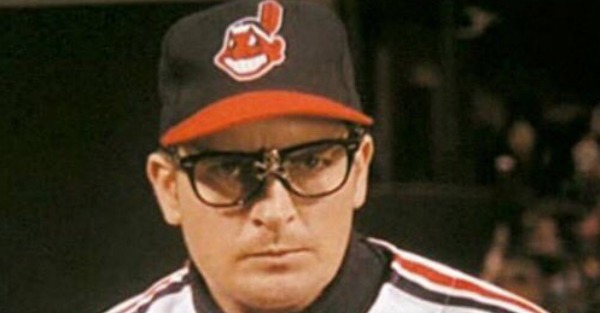 Twitter screen shot
Charlie Sheen throwing out the first pitch at the World Series definitely has a nice, appropriate ring to it.
Sheen played the character Ricky "Wild Thing" Vaughn, who pitched for the Cleveland Indians in the Major League movies.
The first film in the series was released in 1989, and saw Vaughn as a wayward ex-con known for missing the strike zone by a mile and walking out to the mound as the song, "Wild Thing," played.
After the Indians made the World Series Thursday, several fans tweeted that they wanted Sheen to throw out the ceremonial first pitch.
And he responded in kind.
Unfortunately, a Cleveland Indians official put the kibosh on the idea, saying flatly that the team is not entertaining the notion of bringing Sheen, who actually made an appearance at Dodgers Stadium Wednesday when the Chicago Cubs beat Los Angeles in Game 4, in to do the honors.
As far as first pitches go, that might have been the best ever.