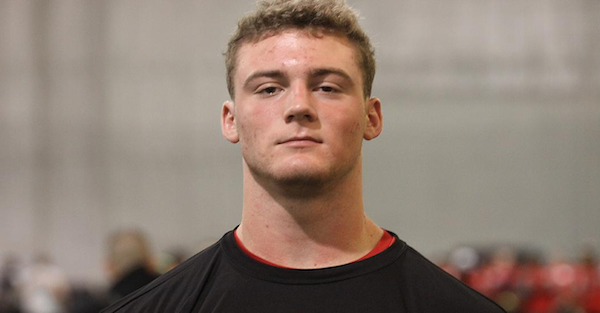 Notre Dame head coach Brian Kelly has made some serious headway on the recruiting trail in the last 24 hours, especially on the defensive side of the ball. Just 24 hours after Kelly locked down a verbal commit from four-star linebacker David Adams (6-foot-1, 215 pounds, Pittsburgh, Pa.), another four-star linebacker Peter Werner (6-foot-2, 215 pounds, Mount Vernon, In.) verbally committed to the Fighting Irish's 2017 class, as first reported by Rivals.com.
Werner, the No. 26 ranked inside linebacker of the 2017 class according to 247Sports, was reportedly heavily considering Stanford according to the Rivals report.
"Notre Dame and recruiting coordinator Mike Elston were able to lock up Werner before the Pac-12 school [Stanford] was able to really get involved.

"I think Coach Elston is a great guy," Werner said last month per Rivals. "I think I could play for him."
I think it's safe to say this was a good 24 hours for Notre Dame fans.