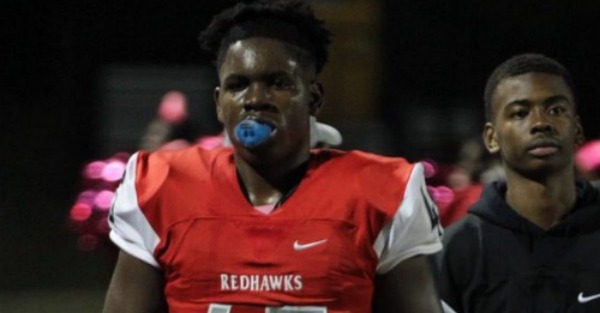 Twitter Screen Shot
A small community in South Carolina is heartbroken after a 16-year-old varsity football player was killed in a car crash on Thursday night.
Ellis Hawkins, 16, was killed just outside of Blythewood,, South Carolina, the school district confirmed.
WLTX-TV reported that Hawkins was a passenger in a car with two other teenagers that went out of control for an unknown reason and hit a second car. Hawkins was riding in the back seat, wearing his seatbelt, and was the only person killed in the crash.
Hawkins was a 6-foot-two, 240 pounder who had 36 total tackles in eight games last season. MaxPreps ranked him as the 66th-best prospect in South Carolina. He also played on the basketball team.
The outpouring was almost immediate.