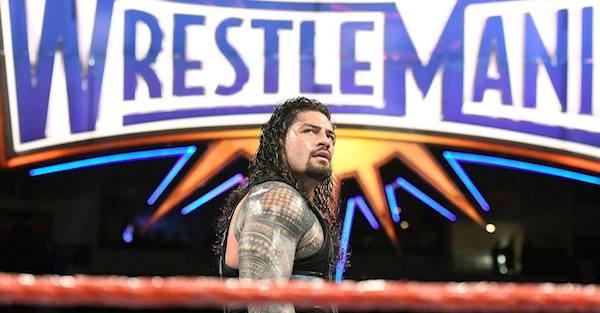 Roman Reigns/Facebook
@PowerhouseRomanReigns/Facebook
Roman Reigns isn't the most popular wrestler in the current WWE and that certainly won't change in his build up to a WrestleMania 33 match with the Undertaker.
As the Wrestling Observer notes, fans that dislike the former WWE champion won't be thrilled with WWE's current plans for the next year.
While the decision of who wins at this year's WrestleMania is currently reportedly unclear, the plan being laid out is to build Reigns into the face of the company, replacing John Cena. That would evidently include him taking the WWE Universal championship from Brock Lesnar at WrestleMania 34 in New Orleans, Louisiana.
It would be a rematch of their epic WrestleMania 31 tilt in Santa Clara, California, where Reigns was booed (just as he was at WrestleMania 32) out of the building:
It's been quite obvious this has been WWE's plan for a long time, made even clearer by John Cena's move from WWE Raw to Smackdown Live.
The Observer notes both matches (Taker-Reigns and Lesnar-Goldberg) could go either way, and plenty could change between now and WrestleMania 34. But if you're not a fan of Reigns, you'd better get a WWE Network subscription for NXT or find Ring of Honor on television, because it's going to be a long year.