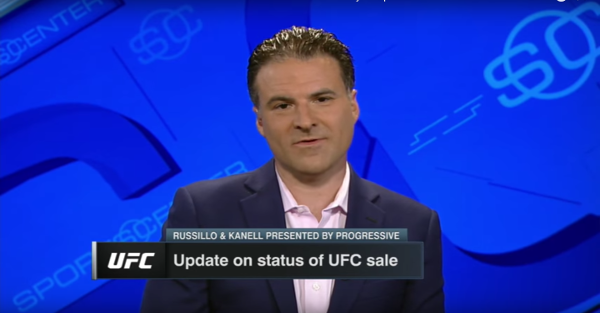 Youtube/Screenshot
RELATED: Longtime ESPN college football reporter leaving the network for this new job
---
If you were one of the hundreds of thousands of people hoping Darren Rovell was leaving ESPN, prepared to be disappointed.
Despite rumors swirling about a possible exit from the World Wide Leader, Rovell has apparently secured a multi-year deal to stay at ESPN, according to the Big Lead.
Reportedly, his role will likely remain unchanged on the social media, digital and television sides. That means more business savvy subjects.
At this point all we need is for Rovell to tweet the figures of his deal and how it effects ESPN's salary cap.
[h/t College Spun]