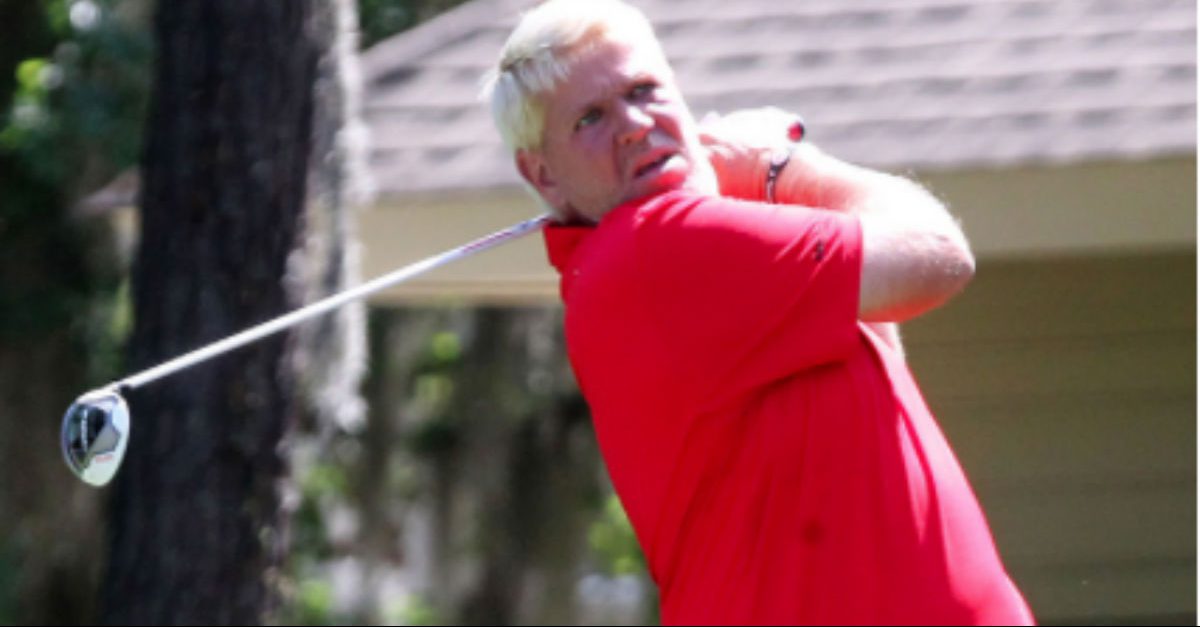 Creative Commons
Between his crazy partying, excessive gambling habits and teeing off on full tall boys, John Daly has pretty much solidified himself as golf's biggest wild card. They do call him Wild Thing for a reason. And in an interview on the Dan Le Batard Show last week, he reminded listeners just why he has that nickname.
The 50-year-old Daly, whose rollercoaster ride of a career was covered on an ESPN "30 for 30" documentary last month, recalled an argument he had with his now fourth ex-wife Sherrie Miller after winning money at a casino. Let's just say, he went a long to prove a point.
"I won like $55,000 in the casino and I said (to Sherri), if you're going to yell and scream at me about this, I threw it over the bridge going over to Memphis from Arkansas. I threw all the money out the (car) window and said, 'You know what, if you want that money, you can go find it. But let me tell you something, you don't have a job. You're not working. I'm supporting you, I'm paying all the bills.'

"My buddy (then) took her to a McDonald's drive-thru and got her two cheeseburgers and some french fries and a soda, and (it was like), 'OK, this is how you can live from now on if that's the way you want it.'"
Sherrie mentioned the incident in her 2011 book Teed Off: My Life as a Player's Wife on the PGA Tour, so you know it's not made up. Such a Wild Thing move.