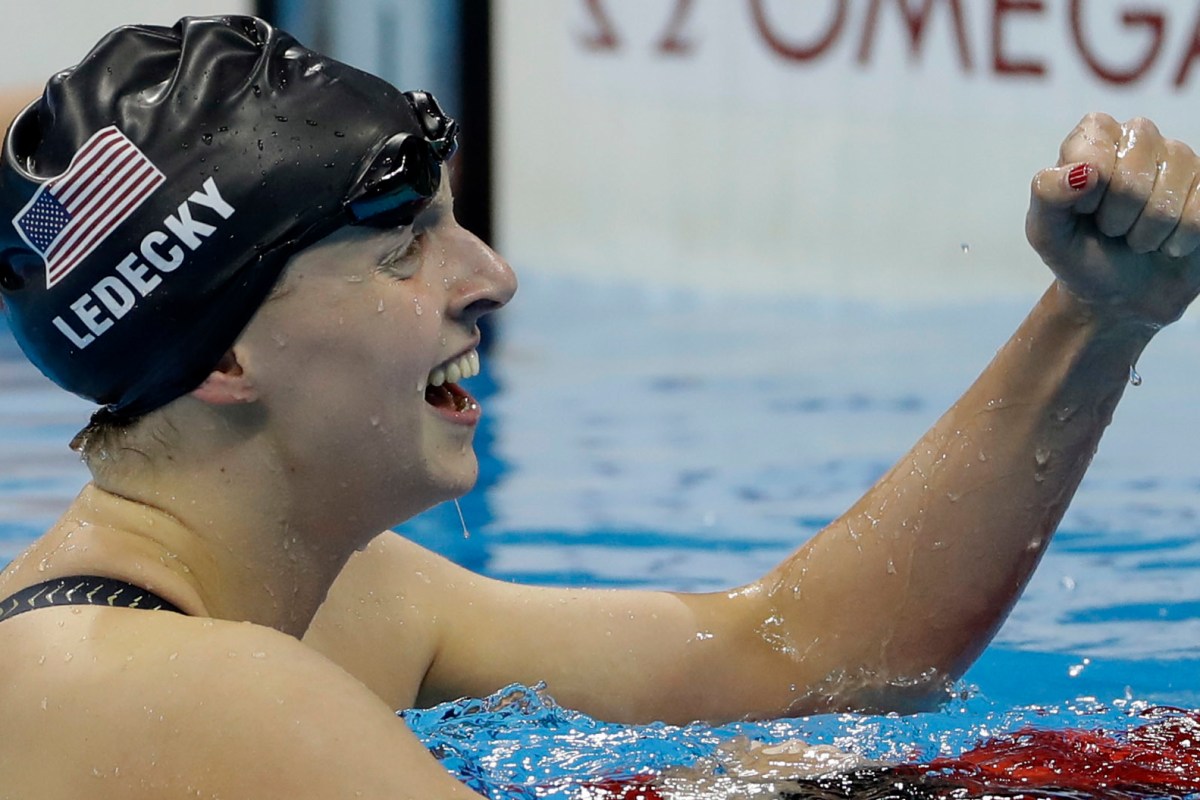 AP Photo/Matt Slocum
"I couldn't be happier right now," Katie Ledecky said on camera immediately following her victory in the women's 200m freestyle race. Ledecky is now 2-for-2 in her individual events at the 2016 Olympics in Rio de Janeiro, Brazil.
The Team USA swimmer continued to wow during this year's games with a time of 1:53.73. Ever the humble athlete, Ledecky candidly admitted on camera that this race was the closest she'd ever come to throwing up in the middle of a heat. Her candidness was refreshing and she is one of the most inspiring young women competing in the games this year.
We think it's safe to say that Katie Ledecky is GOALS and we all want to be her when we grow up. Her parents were obviously the most excited fans in the crowd as they watched their daughter power her way to a summer games gold victory. As the camera panned to them, they could be seen squealing with delight!
Congratulations on the well-deserved victory, Katie.