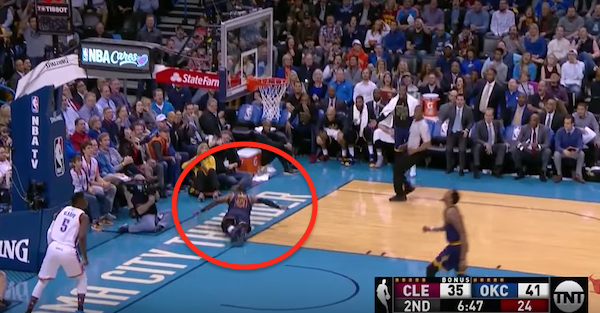 YouTube screenshot
LeBron James hasn't had many issues flopping when he flubs a play, and he put it on national display Friday evening against the Oklahoma City Thunder.
James took the outlet pass in transition, attempted to throw down a dunk and Thunder guard Victor Oladipo went up to swipe the ball. Oladipo completely whiffed, but that didn't stop James from flopping all over the baseline.
Shoutout to the ref for not giving in and making the call.