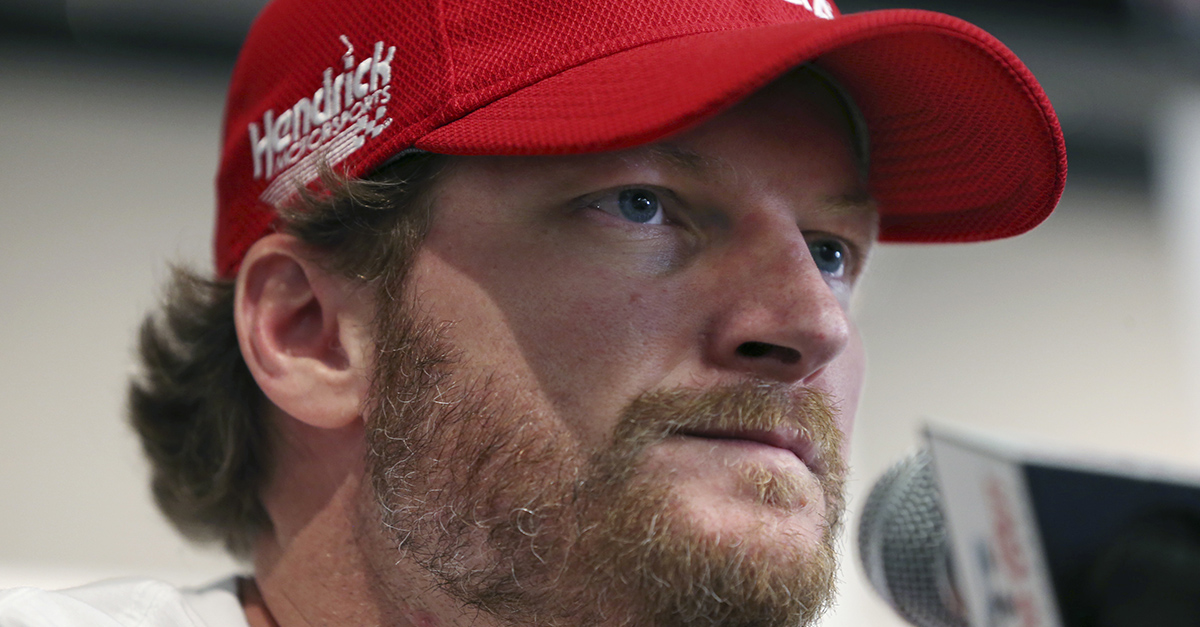 AP Photo/Mel Evans
AP Photo/Mel Evans
We knew the concussion was bad. We knew that the accident that Dale Earnhardt Jr. suffered earlier this season at Michigan International Speedway had thrown the NASCAR superstar into a true personal and professional tailspin. We knew it might be a while before we would see him get in his car again.
But, never could we have imagined this.
RELATED: NASCAR superstar Dale Earnhardt makes the announcement that fans were dreading
Hendrick Motorsports announced on the morning of Sept. 2 that Dale would not return to compete for the remainder of the 2016 season due to the continued complications he has been experiencing as a result of his head injury.
During the same press conference, it was announced that fellow drivers Alex Bowman and Jeff Gordon would sit in as Dale's replacement for the rest of the season.
RELATED: Flashback to the moment Garth Brooks put our grief over Dale Earnhardt's death into a song
"I wish I could return to the No. 88 team this season," Dale said in a release. "To say I'm disappointed doesn't begin to describe how I feel, but I know this is the right thing for my long-term health and career. I'm 100 percent focused on my recovery, and I will continue to follow everything the doctors tell me. They're seeing good progress in my test results, and I'm feeling that progress physically. I plan to be healthy and ready to compete at Daytona in February. I'm working toward that."
We send our prayers and well wishes to Dale during what we can imagine is one of the most challenging times of his career.