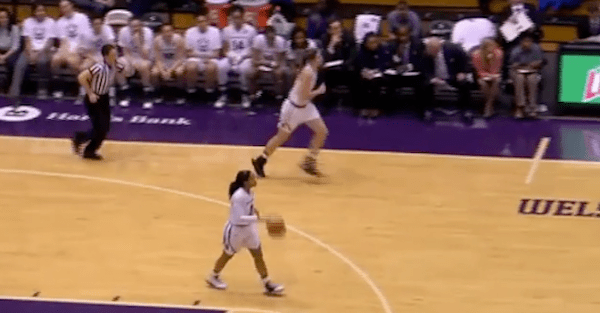 @SportsCenter/Instagram
During a college tilt between Northwestern and Rutgers Thursday night, guard Ashley Deary needed to tie her shoe in the middle of the game.
Up 10 early, Deary simply put the ball down and tied her shoe, somehow forgetting she was playing in a live contest. She looked the official, then watched as her opponent stormed forward, stole the ball and notched a bucket.
Deary and Co. would get the last laugh, with a 60-38 victory, but this hilarious gaff is certainly the story of the night.